As area legislators return to Springfield this week for the start of the fall veto session, they also are looking ahead to what they want to take up in the spring.
Over the next three weeks, through the first week in December, lawmakers will attempt to overturn gubernatorial vetoes, vote on an income tax increase and expand gambling, among other things.
If the Illinois General Assembly fails to enact any of these measures, they could be added to the already-long laundry list of issues to be considered when legislators return to Springfield in January, including creating and retaining jobs, improving education and redrawing legislative boundaries.
We talked with Austin's four lawmakers – Sens. Don Harmon and Kimberly Lightford, and Reps. Camille Lilly and La Shawn Ford – to learn what their priorities are. Harmon and Lightford are assistant majority leaders in the Senate; all four are Democrats.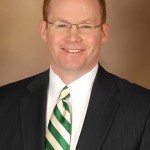 Harmon said getting the state's financial picture in order is a high priority. The state is $13 billion in debt – that could reach $15 billion by next summer when the new fiscal year begins – and has fallen months behind in making payments to businesses, social service agencies and other organizations, a number of them in Austin.
Harmon said there will be strong efforts to raise additional revenue, but lawmakers also have to demonstrate that government can "continue to cut what government cannot afford." He said he's hopeful there will be bipartisan cooperation in cost cutting in the Senate but unsure of what will happen in the House.
Harmon said casinos could come to Chicago and gambling may be expanded in the suburbs. But that may not help plug all the holes in the capital budget, which pays for roads, bridges and schools.
The state needs to create an even stronger atmosphere that encourages job creation, including incentives in the private sector to hire more workers, he said.
To help provide jobs in the long term, Harmon said the state must do more to fund education. "Sound educational systems are the key to long-term economic development. There's no substitute for that," said the Oak Park senator who's served in that chamber since 2003.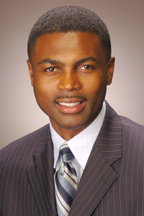 Ford said one way to create jobs is to provide incentives to banks so they will offer very small loans, called microloans, to ex-offenders who want to start their own business. Many ex-offenders are unemployable, said Ford, who was first elected to the House in 2006. "With a microloan, they can qualify to start a business. They may hire more ex-offenders."
In addition, Ford would like to see lottery money go to scholarships so elementary and secondary students can attend private schools. He stopped short of calling them vouchers.
A Chicago Public Schools report released this September found that about three-quarters of Austin's elementary and high schools scored a grade of D or worse for the 2009-2010 school year. Eight of the neighborhood's 19 elementary schools and one of its four high schools got an F.
The dropout rate for students in Austin is higher than any other Chicago neighborhood, Ford said. The money would provide a way for students to succeed on a variety of levels. "We continue to lose kids," Ford said. "We cannot wait; something must be done to help our students."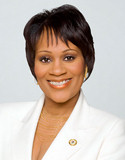 Lightford said one critical issue will be redrawing the boundaries of each of the state's 177 legislative districts. The complex effort to redraw the boundaries of the Illinois General Assembly and the state's congressional districts is done every 10 years to coincide with shifts in population; the last one took place in 2000. The next remap cannot begin until the results of the 2010 Census are unveiled, which is expected in the spring.
But Lightford expressed concern that a remap could push the boundaries of hers and Harmon's districts out further west into DuPage County and north into more the conservative areas of Elk Grove Village Township. Each state Senate district includes the districts of two state representatives. Lightford's district is associated with Ford's 8th and the 7th, which is held by Democrat Karen Yarbrough of Maywood. Harmon's district is associated with Lilly's 78th and the 77thth, held by Republican Angelo Saviano of Elmwood Park.
Lightford said she'll push for a $20 increase – from $30 to $50 a month – in the personal needs allowance for Medicaid patients living in nursing homes. The allowance, which allows patients to buy anything from stamps to cosmetics and other incidental items, has not been increased since 1985.
Lightford also said she'll push for passage of SB 224, which would require each hospital in Illinois to set minimum staff to patient ratios in a unit of a hospital during each shift in that unit. "This would make sure that patients are safe and would provide for more cost-efficient patient care," said Lightford, who's served in the Senate since 1998.
Lilly, appointed this spring to replace Deborah Graham who is now the 29th Ward alderman, said she is learning as much as she can about the ins and outs of Springfield. At the same time, she hopes to start a series of meetings with district residents to learn about their concerns and needs. "Constituent meetings" on Monday nights can be scheduled, as can a "coffee, tea and talk." Call 773-473-7300 or e-mail statereplilly@yahoo.com.
She said her focus will likely be economic development, education and health care. She knows that her new job will be challenging and that could be compounded by how much bipartisan cooperation will be reached
"Times are tough, but we'll figure it all out," she said.
austintalks.org@gmail.com