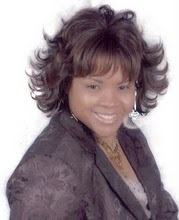 Shanika Finley speaks plainly about the time a drug dealer tried to shoot her. She was 18, getting out of her car outside her Rice Street home. The dealer, she said, was upset that she'd given him attitude, demanding that he stop using her yard to stash his drugs.
When the man said, "I should shoot you right now," Finley thought he was bluffing. "Shoot," she said to him.
He did, sending five bullets whizzing past her ear. But what really upsets Finley to this day isn't that she could have died, but the fact that the five years the man spent in prison did nothing to stop the cycle.
"When I got out of college … guess who was back on the corner selling drugs?" Finley said.
That incident – along with what Finley describes as the general decline of the community – has led the 30-year-old to mount a grassroots campaign to defeat the current 37th Ward alderman – and Finley's neighbor from down the block – Emma Mitts. (Mitts was not available for an interview.)
In addition to Austin's drug and violence problems, Finley's platform also focuses on beautifying the neighborhood; getting more police officers to patrol Austin on foot and bike; getting someone to monitor the neighborhood's blue-light security cameras 24 hours a day; and pushing the city to buy foreclosed homes and re-sell them as affordable housing.
A lifelong Austin resident, Finley says her "diverse" experience as a Realtor – her broker is state Rep. La Shawn K. Ford – and her previous work in the nonprofit sector as an employment and computer specialist, gives her the fresh ideas the community needs.
"I was tired of just being tired of the community," Finley said. "I was tired of complaining. You can complain only so much … and then you say it's time for a change."
Finley is one of a long list of Chicagoans who, eager to be the new face of politics, are talking up the idea of change. With longtime Mayor Richard Daley stepping down from his post and a slew of would-be politicians clamoring for a seat on the Chicago City Council, experts say as many as 20 of the city's 50 alderman's seats could see a change with the city's Feb. 22 election.
Austin is no exception. Aldermanic hopefuls have stepped up in at least two of the wards that cover the neighborhood, vowing to re-energize their communities and put a stop to politics as usual. In the 29th Ward, at least two challengers have come forward to oppose newly appointed Ald. Deborah Graham: former police officer Beverly Rogers and ABC newsroom archivist Roman Morrow.
While there are rumblings that other candidates may emerge to oppose Ald. Mitts in the 37th Ward, Finley says she has not heard of any other certain challengers. In 2007, five candidates unsuccessfully challenged Mitts; she won handily with 59 percent of the vote.
austintalks.org@gmail.com