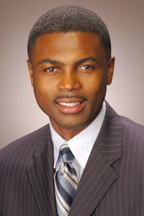 Opinion
We want your voices, too. Share your views about what's happening in Austin
The town hall hosted by state Rep. La Shawn K. Ford ended exactly the way it began, with the community and elected officials left in the dark on finding solutions for the problems ailing Austin.
The lights at the Ronald E. McNair Elementary School gym at 4820 W. Walton St., seemingly on a timer, cut off with 10 minutes to spare. The evening was a series of rants and questions that had no immediate answers to tackling the conundrums of Austin. Aldermen and alderwomen from other wards were on hand "to observe" the interaction between about 150 residents ranging in age from 25 years and over, and a panel of six.
It was a rather depressing, hopeless and half-hearted discussion by the panel of representatives from the mayor's office, Chicago Park District, Chicago Public Schools and Chicago Police Department Commander Walter Green of the 15th District, a local psychologist and Rep. Ford.
There was a resounding cry for jobs, education and police protection. Ald. Emma Mitts (37th) was on hand to reiterate the lack of employment as a major contributor to crime. Rep. Ford suggested he was not fully in support of the National Guard's auxiliary role to the police department but said there needs to be an immediate answer to the violence.
"You make a call and someone on the other line picks up," said Ford. "But the answer don't have to be what you called for."
The most discouraging moments were displayed when Commander Green openly admitted his inability to guarantee the protection of those who "snitched." He suggested that corrupt individuals within the department would make it hard for even callers to remain anonymous through the tip line.
Police Department Chief Jody Weis has cited the "no-snitching" campaign as a major reason why murders go unsolved.  Yet an official from his department, in a town hall meeting with the community, believes that the department is unable to comply with its own creed.
It feels as if Austin is left to fend for its own.
Rep. Ford readily addressed the crowd, seemed pleased with the turnout, listed the bills he has been fighting for and ultimately sympathized with angry outbursts by concerned citizens.
But the distressed looks on the faces of people in attendance was disheartening.
After the meeting, about two blocks away on Cicero Avenue and Iowa Street, a few boys played basketball on a makeshift rim in a vacant lot unaware that their existence was the subject of debate. Statistically speaking, more than half of those boys will never reach 21 or experience the joy of a college education. And at least a few of them are enjoying their last years of freedom.
We are in a state of emergency.
austintalks.org@gmail.com