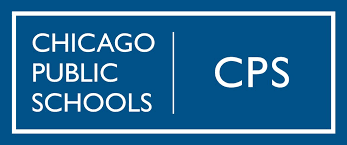 Chicago Public Schools has opened the GoCPS application, allowing students and families to begin exploring their educational options for the 2024-25 school year.
Until 5 p.m. Nov. 9, families of students who will be entering grades K-9 in fall 2024 can apply for a variety of academic programs available across the city.
The application period comes as CPS reports its enrollment is flat for the first time in more than a decade, according to preliminary data obtained by Chalkbeat Chicago. 
New preliminary numbers for this school year show just over 322,500 students are registered at CPS schools. The data represents enrollment as of the end of the day Sept. 18th – the 20th day of the school year – when the district traditionally takes its official count. On the 20th day of last school year, 322,106 students were enrolled according to official data.
CPS enrollment has been in decline for 12 years, so this year's shift is significant, reports Block Club Chicago.
The preliminary data shows a decline in the share of students from low-income households. Preliminary data indicate that number is 67%, down from 73% last school year.
As part of the district's ongoing effort to promote a more equitable enrollment process, CPS has reduced the length of the high school admissions test (HSAT) to one hour, down from 2 1/2 hours, and will offer the assessment in six languages – instead of only English – for the first time.
The Chicago Sun-Times reported that CPS students will take the high school admissions exam on Oct. 11, and non-CPS students will take theirs Oct. 14, 15 or 21. Those who don't attend CPS for elementary school have to register by Oct. 2 for the earlier test dates or Oct. 6 for the later one.
In addition to attending their neighborhood school, students also apply to attend a variety of schools with programs to meet the diverse needs and interests of CPS students. Families can learn more at a GoCPS Information Session – available in both English and Spanish – by registering online. The first of more than 20 online information sessions began this week and will continue weekly through the beginning of November.
Every student is guaranteed a seat within the general education program of the neighborhood school associated with their home address. However, students and families can use the GoCPS application to explore programs that best fit their needs. Families will receive GoCPS offers during the spring 2024 semester by email.
As the Sun-Times noted last week, over the last decade, 70% of seats in selective enrollment high schools have been split among four tiers of students based on socioeconomic factors, with kids in each group compete with each other based on grades and test scores. The remaining 30% go exclusively to students who earn the most points in the admissions system, and they typically are mostly higher-income kids.
That 30% rule is what CPS CEO PedroMartinez promised to scrap in March 2022. Asked earlier this month if the district planned to follow through with that proposal, spokeswoman Samantha Hart said no. "We will continue to review the GoCPS program and process with a focus on equity, with any future changes done in collaboration with our schools and communities," Hart told the Sun-Times.
High school students
Students entering high school in the 2024-25 school year can apply to a variety of programs, including selective enrollment; International Baccalaureate (IB); Science, Technology, Engineering, and Math (STEM); fine and performing arts; service leadership academies; Career and Technical Education (CTE); and dual-language programs. 
Students applying to selective enrollment high schools and many choice high school programs must also complete the HSAT as part of their application. The test will be offered in six languages: English, Spanish, Arabic, Mandarin, Urdu and Polish. The newly abbreviated test will break down into one 30-minute section in reading and one 30-minute section in math. CPS will release HSAT scores by mid-November.
Students will be able to "re-rank" their GoCPS choices from 5 p.m. Nov. 9 to 5 p.m. Nov. 22. This will allow students applying to high school programs to adjust their school rankings after receiving their HSAT scores.
Elementary school students
Families of elementary school students entering grades K-8 may use the GoCPS application to apply to magnet, magnet cluster, dual-language and selective enrollment programs. Families can apply to one of these programs even if their student is currently attending their neighborhood school or a non-CPS school. Families who wish to apply to selective enrollment programs will need to schedule their child(ren) for an entrance exam as part of the GoCPS application.
For more information and a list of all available programs, visit cps.edu/gocps. Families are invited to contact CPS' Office of Access and Enrollment at (773) 553-2060 or gocps@cps.edu with any questions.