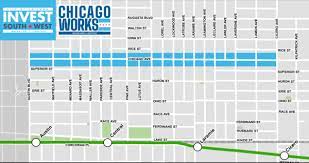 The city has selected three finalists to create a public art installation in Austin's Soul City Corridor.
Art installations will be installed at the east and west ends of Chicago Avenue at Austin Boulevard and Cicero Avenue to mark the start and end of Soul City Corridor, along with light pole markers throughout.
The project is led by the Chicago Department of Cultural Affairs and Special Events (DCASE) and the Chicago Department of Transportation (CDOT). The winning artist will be awarded in late February, with final designs to be completed by May. CDOT will oversee the construction and installation of the project, which is expected to be completed in September 2024.
The three artists finalists in the competition – Wesley Clark, Sonja Henderson and Bernard Williams – were introduced at an online community forum held earlier this month.
Clark is based out of Hyattsville, Maryland, with ties to Chicago on his wife's side of the family. Clark shared some examples of his previous work during the online forum, including a bronze statue – titled "The Optimist" – of a teenage boy holding out the Malcolm X autobiography as he ascends a staircase. It's located at a high school in Washington, D.C.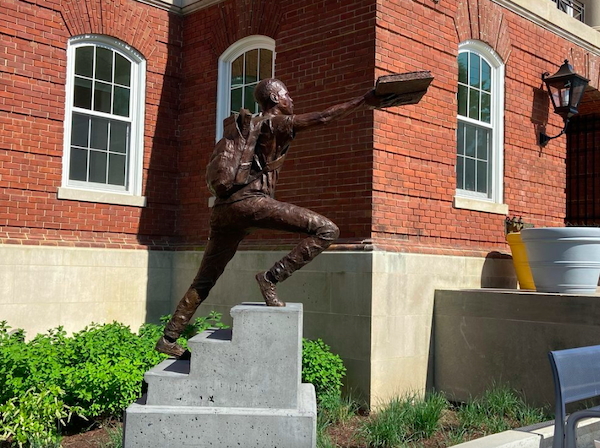 "A lot of the work I focus on is really diving into the African American experience and pushing us forward; it tends to be my main goal in doing things," Clark said. "I tend to take aspects of the past and blend them with some contemporary issues, just to kind of link generational aspects."
Henderson is based in Chicago and founded the Mothers Healing Circle, which helps heal Lawndale mothers who have lost their children to violence through community-building workshops.
Henderson shared a project titled "MLK Living Memorial," which is an outdoor sculpture made of bricks located in Marquette Park. The location is not far from where Dr. Martin Luther King Jr. was struck by a brick in the park during a visit in the 1960s.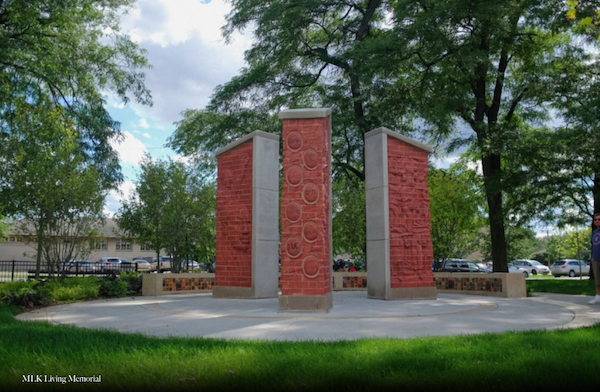 "This was a labor of love, and most of my work is community based. It always has a social justice or a healing and restorative justice component to it," Henderson said. "I really appreciate creating community spaces where people can gather [in] contemplative spaces, celebratory spaces, and this is a multigenerational and multi-use space."
Williams is also a Chicago-based artist with large sculptures in Woodlawn and on the South Side lakeshore bike path.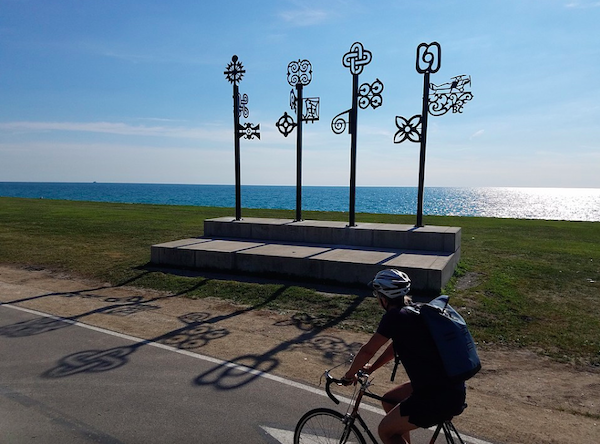 His work usually involves large metal structures that feature symbols, words and patterns that represent the community it resides in, he said. The structures are meant to cast shadows to bring an interactive element.
"These larger symbols that you literally kind of pass through. So I like the idea of walking in the shadows of the history that is illustrated in the artwork," Williams said.
Austin residents can share thoughts and ideas to the artists through this survey by Jan. 29.
Also at the recent online forum, Sophia Carey of the Chicago Department of Planning and Development announced that Chicago Recovery grant applications for the first round of 2023 are open until Feb. 24. Any one looking to support or start a local business is welcomed to apply.