This month, the Austin Running Crew celebrates its two-year anniversary. Supported by the Chicago Area Runners Association, the neighborhood running club invites Austin residents to run or walk a 5k at La Follette Park every week.
"We focus on having runs on the South and West sides because we wanna make running accessible to everybody," said Dominique Sabbs, senior manager of community development for the Chicago Area Runners Association (CARA). Sabbs works to help CARA reach more Black and Brown Runners on the South and West sides of the city.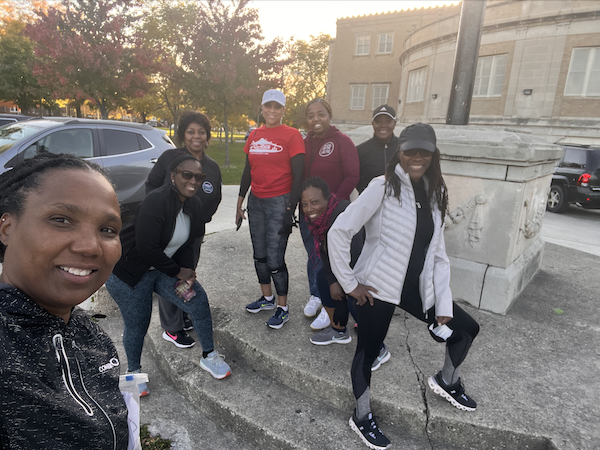 CARA started the Austin running club in 2020, in response to the murder of Ahmaud Arbery, a 25-year-old Black man who was killed by three white men while jogging near his home in Georgia.
Sabbs said they worked with a neighborhood group to start the club, which meets weekly on Thursdays at 5 p.m. from February through November; the last run of the year was Nov. 17.
Lovie Twine, a longtime Austin resident, joined the running club when it started. She has been a member of CARA since 2011 when the organization helped her prepare to run her first Chicago marathon.
"The support that they gave me was that's tremendous. They would teach me all the ends and outs of running," she said. "If I'm being honest, when I saw CARA, I didn't see a lot of people that look like me."
"So when [CARA] came out west, hey, you did not need to convince me to come to volunteer help lead a run every Thursday, rain or shine," said Twine, who now leads the Austin Running Crew.
For her, CARA's Austin running club represents inclusion. "You have to do something besides talk about it. You have to be about it."
The club is open to all, no matter their fitness level. Twine said she works to make newcomers feel welcome and help them achieve their personal goals.
"No matter if you're running or walking, someone will be with you," Sabbs said.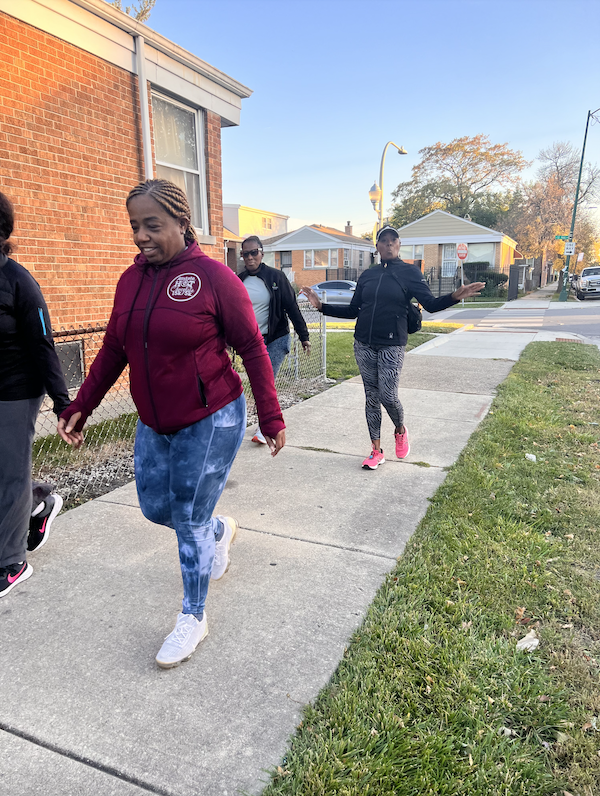 Twine felt the group's support when she suffered a back injury in 2020 that prevented her from running for six months. She said her "Austin Running Crew family" messaged and called her to see how she was doing and offered to go on walks together.
"[It was] a community that helped me engage when I was not feeling so good about my health."
In its first year, about 10 people consistently joined the club, Sabbs said. While that number fluctuates, many of its runners continue to invite people to join during their weekly three-mile tour around Austin. The club also organizes community involvement events to pick up trash during their three-mile walks and "show people they care about their communities."
The group's mission is to get more people in the Austin community to be active, Twine said. "Yeah, we can run fast, but we also can walk. [It] is not about speed, [it] is about consistency, making healthy life choices and just being there for all types of runnings or walkers."
Glea Worthy, another member of the Austin Running Crew, ran her second Chicago Marathon earlier this fall. She said running with the group as part of her training was helpful because "it's better when you run with someone else because they're there to pace you and motivate you."
"There is a lot of support in the Austin community," Worthy said when describing her usual runs. She said the people on the streets who see the group running cheer them on. She hopes more people will join. "You don't have to run. You can walk. Just come out, one step at a time."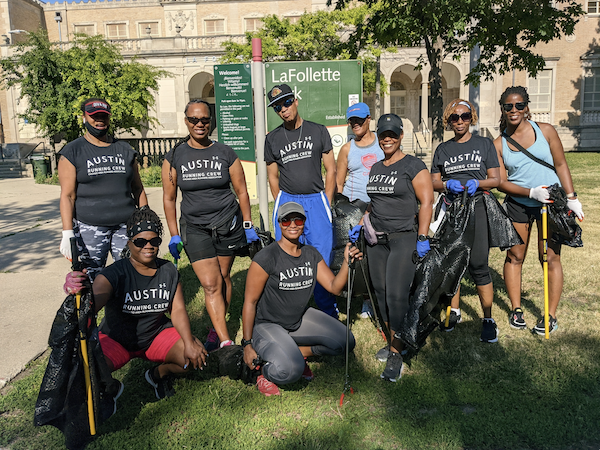 For more information about CARA's Austin Running Crew, visit their website. To join the club, newcomers are encouraged to register using this form. Pre-registration is encouraged, but not required.