A dozen of people of all ages danced and several more dozen jammed from their seats to blues performer Demetria Taylor as she closed Austin's Soul City Blues festival Saturday with a vibrant performance.
Throughout the day, at least 4,000 people took part in Austin's Taste of Chicago and blues festival, according to the Chicago Department of Cultural Affairs and Special Events.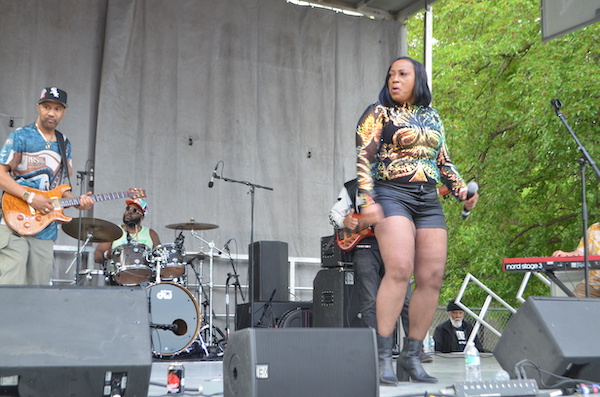 "I'd love to do it again," Taylor said a few minutes after leaving the stage. "The energy was great. Everyone got up and danced with me."
For the second year, Austin welcomed back the sound of the blues, a genre deeply influenced by West Side musicians, through a neighborhood pop-up of the Soul City Blues festival organized by the city.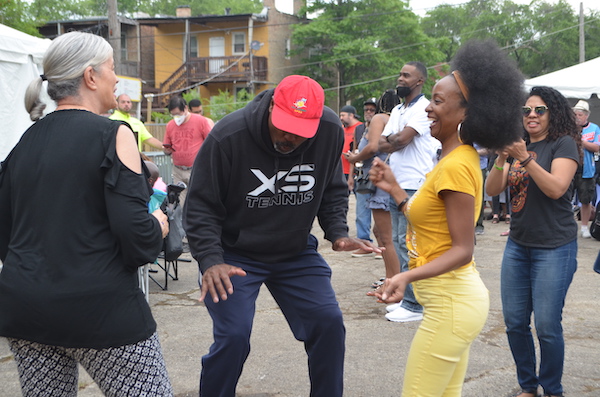 "It's super exciting; we don't normally see stuff like this in the neighborhood," Harold Moore said.
Moore, an Austin native who moved back to the neighborhood after living in other cities, said the event brought people together, and he "normally doesn't see this many people in one place in the neighborhood."
The blues festival was paired with a local Taste of Chicago event featuring eight Chicago food vendors who showed the diversity of cuisine across the city. Families, young people and senior citizens lined up to try dishes like jerk chicken, pickle fries, candied yams, Cajun-style corn and cheesecake.
"They want more," said Chef Nikki of Cooking From the Soul Catering. "I got the best jerk chicken, too." By the end of the day, her business had sold an estimated 2,000 plates of food
Vendors such as Catered by Kish and Josephine's Southern Cooking also saw a large influx of customers who lined up to try their "taste" sample or who returned for a full-size plate. Schweet Cheesecake co-owner Chamille Weddington said she applied to be a part of Austin's Taste of Chicago because "her community and building commerce is important."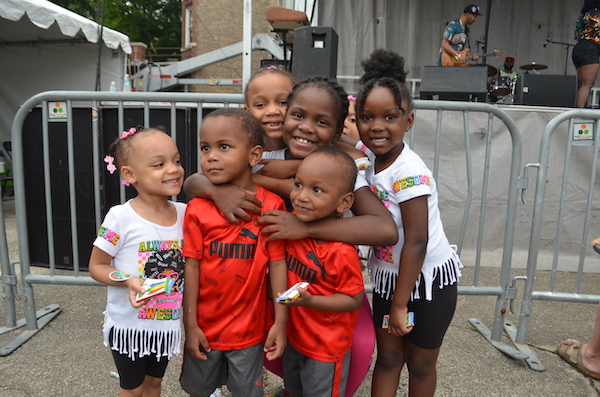 Corey Cooley, Austin resident and coordinator for the Austin African American Business Network Association, said the event provided a great opportunity for people outside the community to "come in and experience our music, our food and our culture."
The lineup of blues performers included Lil' Ed & the Blues Imperials, Mzz Reese, Joe Pratt and The SourceOne Band, Mary Lane and The No Static Blues Band, and Tail Dragger.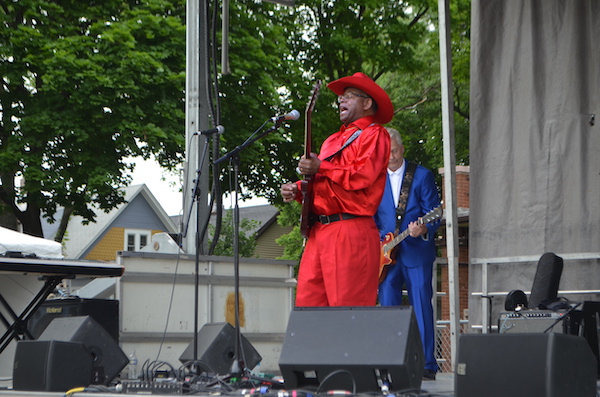 Other restaurants and catering businesses who participated in Austin's Taste of Chicago included Doom Street Eats, The Sole Ingredient, Razpachos and Chicago Eats Sports Bar.
In all, the event brought together Austin residents who enjoyed a fun day with their families and friends in a safe space. It also invited neighbors from Oak Park, as well as other parts of the city, to experience the vibrancy of the Austin community and support local businesses and artists.
"It was a great event," said Ronald Lawless, a former Austin resident. "Don't underestimate the Austin community."