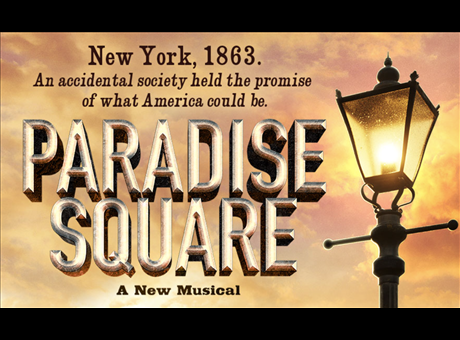 When the Oak Park Regional Housing Center invited Austin residents to attend a performance of the musical Paradise Square, pastor John Abercrombie and his wife, Prophetess Rosemary Abercrombie, saw an opportunity to give their church members a new experience.
A charter bus and carload full of members — nearly 53 total — ended up attending the musical at the James M. Nederlander Theater downtown in November.
The show has since departed Chicago for Broadway but left an impact on members of the Zoe Life Ministries International church and resonated with the work of the Oak Park Regional Housing Center.
"Some of the people that we brought to this play had never been to a play before," Pastor Abercrombie said.
"It gave me an opportunity to have those who have never been to a play to go to something that they would have never paid for … because they thought they would have no interest."
Members expressed wanting to more theater shows after experiencing the story of Paradise Square.
Paradise Square, set in 1863 New York City, depicts the racial harmony that existed between a community of free Black Americans and Irish immigrants during the Civil War. The show highlights the interweaving of cultures during a tumultuous time in history.
The Oak Park Regional Housing Center saw the musical as an opportunity to celebrate its housing justice and integration work as well as its efforts to bridge communities like Oak Park and Austin.
"We have an initiative called 'Power of Engagement,' and the reason that we looked at Paradise Square as a parallel is because those races coming together was really about the power of engagement," said Athena Williams, executive director of the Oak Park Regional Housing Center.
"There's still work to be done, and the purpose of that musical is so that people can see that even in 1863 different races came together and were trying to learn how to live together … we need to continue to build off that and continue to learn how to live together and grow a community with multiple races."
For the Abercrombies, foundational to bridging communities is being able to see each other as people with similar desires for a better quality of life.
"Be willing to share, be willing to just say, 'Listen, our community is your community, and you're more than welcome,'" Prophetess Abercrombie said.
"I think for far too long, people in Austin have been viewed as people who lack resources, don't have the wherewithal, are uneducated, totally impoverished … and that is so not the case."
The Oak Park Regional Housing Center hopes to encourage conversations between different races through their Power of Engagement discussions planned for this spring.
"What that's going to look like is affinity groups of different races are going to talk about what's the one common goal that we all have so that we can learn how to be better together," Williams said.
In the meantime, the Abercrombies hope more theater and live performance events come to Austin.
"Community theater and drama, that's just another form of bringing resources to the community. And to offer a service that's only given downtown that can be given to a local neighborhood, I think it would be something people would really really enjoy," Pastor Abercrombie said.