After a winter hiatus, affordable fresh fruit and vegetables are available once again from Austin's youth-led fresh market Austin Harvest.
The market operates at 423 N. Laramie Ave. on Mondays, Wednesdays and Fridays from 2 to 6 p.m.
The community had been begging them to come back since they closed for the season in December 2020, said Azariah Baker, 15.
"People were like texting us, DMing us, 'Hey, when are you guys coming back? What day is it? Can I get an update?'" said Josh Taylor, 17.
Taylor was one of the teens with By The Hand Club for Kids who helped get the market started last year in the midst of the pandemic.
The original idea came from a student participating in a peace circle with other youth, club leaders, athletes and local police, said Rodney Williams, director of entrepreneurship and economic development for By The Hand Club.
"We were able to acquire what used to be a liquor store on this property; we had been chasing it for like 10 years or more, and we were able to finally get it. And within months, we were able to raise the money to open up a fresh pop-up market in the community," Williams said.
Baker said the peace circles helped the students see the community needed "things that we didn't even know we didn't have in the first place."
At the time, the teens didn't realize Austin was a food desert.
"We thought of the food being out of reach as a typical thing. And that re-education that … people gave to us, about what a food desert means, what a food apartheid means; we wanted to give that same thing to our community, but also give them a solution, which is Austin Harvest."
Williams said many people in Austin, especially seniors, have trouble accessing fresh produce.
He said the community has about 18 liquor stores, but only two grocery stores. There were three grocery stores before the pandemic.
Even when people can physically access healthier options, he said, fresh fruit and vegetables are often out of their budget.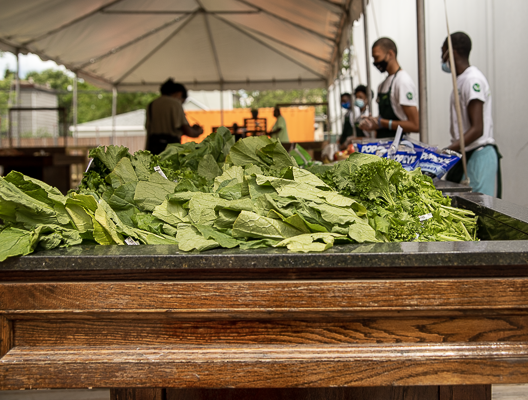 "So now, we have fresh produce. It's affordable, it's fresh every day, and it's right in the community," Williams said.
Austin Harvest does a lot more than just offer students a summer job.
From January through June, when the market opened, the student workers were receiving training in customer service and business fundamentals, and studying the community's demographics.
"If you want to be a successful business, you need to know who your customers are," Williams said.
He said they have been working hard to understand what the community needs, then providing it.
"We're seeing a lot of positive feedback from the hard work."
Ashley Brown, project manager for Austin Harvest, said she's incredibly proud of her students.
Before joining Austin Harvest this year, she was working with students as a team leader for By The Hand.
She said it's been eye opening to see kids she knew a couple of years ago as "class clowns" step up and create something they truly believe in.
"Every single kid here has taken full ownership of Austin Harvest. They take pride in it, and they really believe in what they're doing. And I didn't get to see that as much from the outside," she said.
"I'm so proud of them."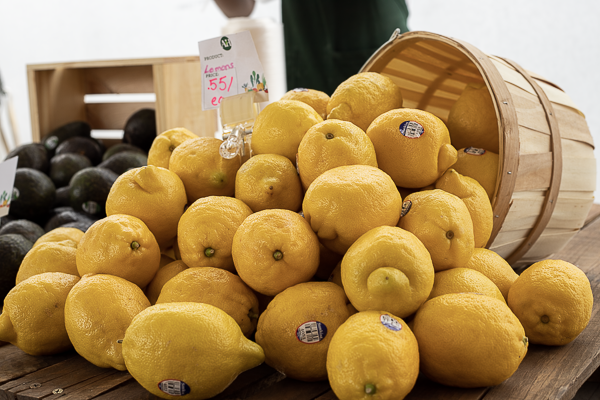 Taylor said Austin Harvest is making a change in the community, not only by being one of the only places residents can get their fresh produce but also by "bringing hope in the community."
He said young Black men and women working to improve their neighborhood shows "everybody isn't always violent. We can make a change [in the] community in a good way."
Williams said, "I really believe that our families are given hope now because of what they they're even seeing their kids accomplish.
"Come out, support the kids. You can't beat the prices or the atmosphere."