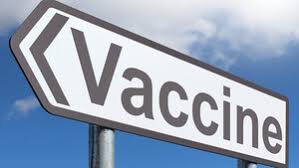 Congressman Danny K. Davis, in conjunction with PRISM health Labs, New Galilee M.B. Church and By The Hand Club For Kids are sponsoring a free COVID-19 vaccine event Saturday at 415 N. Laramie Ave.
Five hundred doses will be distributed Feb. 27 from 10 a.m. to 5 p.m.
To pre-register and schedule an appointment, individuals should visit https://prism.org/dannydavis or www.prism.org/dannydavis or call (800) 325-1812.
Please bring a valid ID to Saturday's appointment. This service is free; no insurance is required.
To ensure all federal safety guidelines are followed, please make sure to register ahead of time, which will reduce overcrowding, and wear a mask (two are now recommended) and social distance while awaiting your appointment.