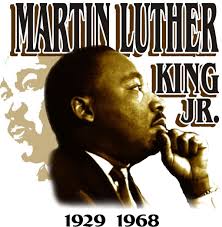 This year's events celebrating the legacy of Dr. Martin Luther King Jr. will be held virtually, starting with an interfaith celebration Chicago Mayor Lori Lightfoot will hold at 10 a.m. Jan. 15. Click here to view the program on Friday morning.
Nonviolence Chicago will be holding "Building the Beloved Community" at 10 a.m. Jan. 18th. Learn how the principles of Kingian philosophy can be used to address the dual pandemic of violence and COVID-19. Register here.
State Rep. La Shawn Ford and the Lawndale Christian Health Center will host an event Jan. 18 that focuses on the largest health issue of the day – COVID-19 – and how it's affecting everyone.
The event will be held from 11:30 a.m. to 1 p.m. at this link on Zoom: https://us02web.zoom.us/meeting/register/tZAlf–trTMoGtMyqbDGbH_NqrN_B3YT-9KM C
Also on Jan. 18, as part of the Community Renewal Society's participation in the fifth annual "National Day of Racial Healing," the lives of Martin Luther King, Jr. and Bayard Rustin will be discussed.
Screen the film, Brother Outsider: The Life of Bayard Rustin, which chronicles the life of Bayard Rustin and how he, a Black gay man, contributed to the civil rights movement and the March on Washington. A panel discussion will be held from 10 a.m. to 12:30 p.m. Jan. 18; register here for the Zoom link.
There are still openings for one of two healing circles centered on Dr. King's concern for suffering at the intersection of poverty and race that will be held Monday night. The session will be guided by two healing circle facilitators trained by Truth, Racial Healing and Transformation.
Register here for the 6 p.m. healing circle, which is supported in part by a Healing Illinois grant provided by the Illinois Department of Human Services and administered by The Chicago Community Trust.
At the end of the day, screen the WTTW Digital Film FIRSTHAND: Living in Poverty; CRS is an official community partner on this project.
Here are some other events compiled by our partners at Block Club Chicago: