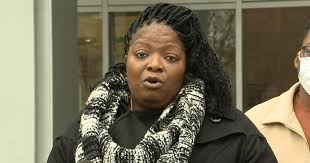 The botched Chicago Police Department video of Anjanette Young and the revelation of more than 6,800 racially biased police home raids has a group of local clergy furious.
According to CPD data compiled over a three-year period, Austin is one of the top five communities with the most police raids. Other community areas that saw the greatest number of raids include Englewood, Garfield Park, Humboldt and North Lawndale.
In contrast, five of Chicago's whitest neighborhoods – Edison Park, Wrigleyville, Museum Campus, Magnificent Mile and Printer's Row – had no police home raids during the same period.
Particularly striking is that 72% of the warrants authorizing police raids were conducted to search for illegal drugs, yet police report drugs were found less than 5% of the time.
"Considering the great harm done to innocent families and family members, the practice should be warranted in the very few cases where the information is certain, the evidences are overwhelming and the imminent dangers are life-threatening," states a letter faith leaders sent earlier this year to four of Chicago's U.S. House members.
The Leaders Network, a social justice group based on the West Side, said Congress "must provide a national hearing platform for citizens of the affected neighborhoods to come forward and tell their individual stories."
In the letter, which was sent to Reps. Danny K. Davis, Chuy García, Bobby Rush and Robin Kelly, the faith leaders write "the low law enforcement yield does not support continuing these levels of police raids.
Congressman Davis has since agreed to convene a meeting with the clergy group on Thursday afternoon.
Some of the faith leaders scheduled to be present at today's meeting will be: Pastor Ira Acee, Dr Marshall Hatch, Pastor Cy Fields, Rabbi Max Weiss, Rev. Alan Taylor and David Cherry.