Leslie Lewis School of Excellence is one of 200-some Chicago Public Schools getting financial support in the midst of a school year for the way they're dealing with COVID-19.
Principal Aquabah Gonney-Buckner said the the money – the maximum $10,000 grant – will be used to provide educators at the Austin school with training on how to be culturally responsive teachers. They're learning about the history of race and race relations to prepare themselves for the difficult conversations students are ready to have, Gonney-Buckner said.
The Chicago Public Education Fund and Chicago Public Schools launched the $2.15 million grant program, named the COVID Comeback Fund, earlier this month.
Qualifications for the grant were based on socioeconomic factors, how hard COVID-19 has hit a school's nearby community and the school's experience with remote learning.
Seventy percent of the Lewis student body is Black and 30% is Latinx, while 80% of the teachers are white.
Topics discussed in the teachers' professional development sessions have included white privilege and awareness; segregation; mass incarceration; police brutality; and Black excellence.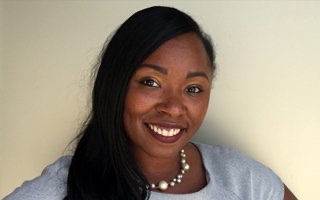 Gonney-Buckner, whose mom was a teacher and dad ran a group home, said she was raised in an environment where having in-depth conversations about race with adults was the norm.
Before becoming principal, Gonney-Buckner taught elementary school in Brooklyn and in Chicago. She said she never steered away from difficult conversations, instead tackling them head on.
"I allowed my kids to ask questions, to be curious, to question the news that's in front of them … really digging into the kids feeling ownership over their learning," she said.
Another aspect of the school's plan has been the creation of a social/emotional learning calendar where a virtual safe space has been built for the children to feel comfortable talking about difficult subjects.
At the start of the school year, teachers discussed the impact COVID-19 has had on the community and students' families. The dialogue has shifted to Black Lives Matter and the importance of the movement.
Gonney-Buckner said a lot of the questions students are asking are: "What can we do?" and "How do we get involved?"
Given the many challenges of 2020, answering those questions is more difficult than ever. Students are at home and often with their caregivers all day; families are under more emotional stress, Gonney-Buckner said.
During the social/emotional learning block, the school has carved out time for parents to get involved in the lessons. Teachers are navigating how to bring conversations from the classroom to the students' homes. They've been holding bi-weekly town hall meetings with families to hear from parents as to what's working – and what's not.
Gonney-Bucker emphasized the importance of using this time to the best of their ability, so the school has created an action plan. Phase One was building community and tackling the hyper-visible issues of the day. Phase Two, which they're in now, is focusing on student voice and identity.
In the third and fourth quarters, they'll ask students to think about a topic that stood out this school year and what they're passionate about. Then, the children will turn that topic into an action project.
"I hope my students at the end of this understand how powerful they are," Gonney-Buckner said. "They're developing their character, their integrity and who they're going to be in this world. My hope is they remember these conversations, and that it sparks a curiosity to push themselves to learn as much as they possibly can."
Marina Chestnut-Jefferson is a mother of five. She has two girls (17 and 14) who attend ITW Speer Academy, and three boys (13, 11 and 10); the older two go to Lewis, and the youngest attends an elementary school in North Carolina.
One of the obstacles she's run into as a parent since e-learning began is having to be even more involved with her 8th grader's school work and helping him adapt since his learning style is best suited for a classroom environment.
Her oldest son's grades have suffered as a result of switching to online classes. He has two different plans with his math and English teacher, who Jefferson meets with in the morning and in the afternoon to help him stay on track.
"It's a whole lot more to make sure all of my kids, especially my oldest son, is doing well. I don't want them to end up falling behind."
In terms of having difficult conversations, Jefferson said she's always been open with her children and encouraged them to ask questions.
"My 11-year-old asked, 'Is this happening because they don't care about Black people?' so I had to go pull out some books, some articles and sit with them to show them the history they don't teach."
She said she's completely honest with her children because what is going on now will affect them as adults. Jefferson has attended the majority of town halls to learn more about how to best approach these issues.
"I feel like it's been really good for the parents and for the staff because it's opening up that platform that we all need to be comfortable enough to talk about what's really happening."