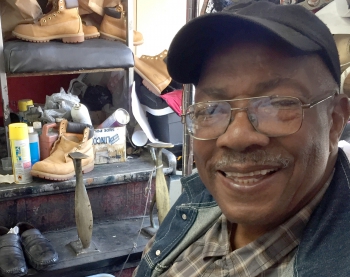 The Buy-Black movement garnered international attention after the George Floyd protests and the disproportionate affect COVID-19 has had on Black communities.
Liz Abunaw, founder and owner of Forty Acres Fresh Market, has experienced an increase in sales since the pandemic began.
Because people have been encouraged to stay home as much as possible, grocery delivers have been in higher demand. With people depleting grocery supplies from local stores as a result of panic buying and people not feeling safe enough to go to the store, consumers turned to delivery options – like Forty Acres.
Abunaw said she also attributes the influx of customers to conscious spending.
"I think there was a recognition early in the pandemic that local businesses were going to be affected," Abunaw said. "There was a concerted community effort to support local businesses because people fundamentally understood that small businesses are the backbone and economic foundation of their neighborhoods."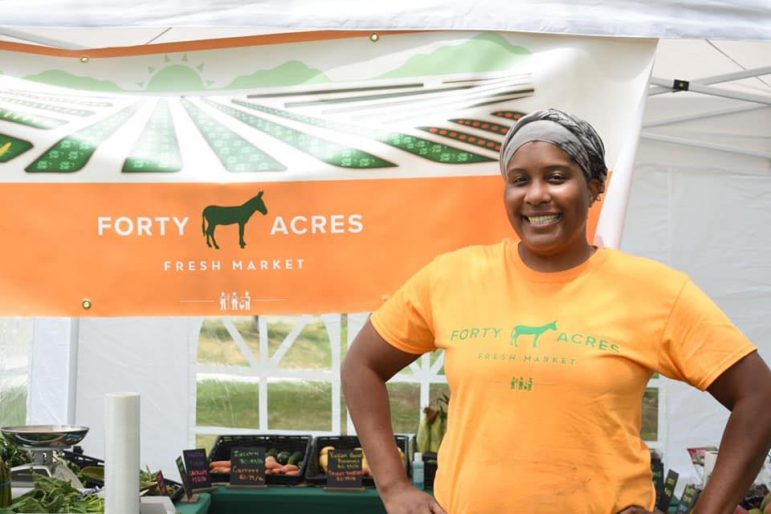 As a result of Forty Acres' subscription and delivery growth, they've had to adjust their usual mode of operation. They've hired more people, and they've discontinued offering a la carte delivery options and started making flat rate produce boxes.
Consumers have power when it comes to deciding who to patronize – and the impact that has, Abunaw said. When you buy from within your neighborhood, that money gets recirculated back into the community.
For example, Forty Acres gets all of its recipe cards, door hangers and flyers printed at DLV Printing, a Black-owned Austin print shop at 5825 W. Corcoran Place. Buying from Forty Acres also means supporting a local Austin farm, Finding Justice Garden, where Abunaw's business buys its produce.
Similarly, buying Black holds other people accountable for not serving Black communities.
"So, so often larger companies bypass our neighborhoods," Abunaw said. "They set up shop a mile or two away and then are happy to have us leave our communities to go spend money elsewhere, while they profit off of us while giving us nothing except for maybe a few crumbs of charity."
Chamille Weddington, owner of Schweet Cheesecake and an associate professor at Columbia College Chicago, said the negative perception of the West Side contributes to the challenge of operating a business in Austin.
There's a misperception that Black businesses are not up to par, Weddington said. Having a good product is not enough for Black entrepreneurs; they are always forced to legitimize themselves and their brand, she said.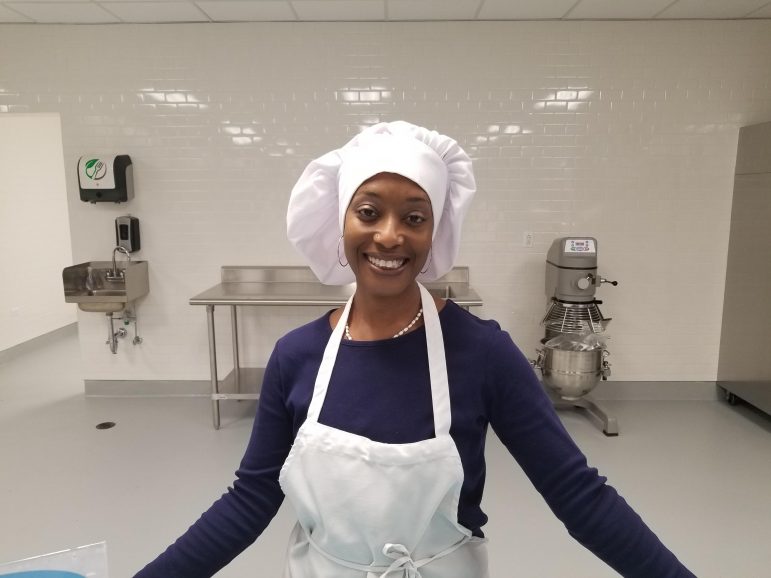 Weddington said she thinks the effort to buy Black will have a lasting impact because of a heightened awareness of inequity.
It's unfortunate the coronavirus pandemic and social unrest is what pushed this initiative, she said, adding: But a pandemic has always been sweeping through Black and brown neighborhoods.
Black entrepreneurs have faced more challenges than their white counterparts, and still are.
"Small businesses are the backbone of the economy. Economic resources have traditionally not been accessible for people of color… that's why it's important to put a focus on Black businesses," Weddington said.
A short drive away from Schweet's, located at 5248 W. Chicago Ave., is Shine King, a shoe shine and repair shop that just marked its 56th anniversary. Vernon Cole said his father, the shop owner, never had to consider closing Shine King's doors until recently.
The holiday season is typically their busiest time. As a result of holiday events being cancelled this year, fewer people are patronizing the shoe shop. Cole estimates business is down by 50 percent or more.
They're abiding by social distancing guidelines, mask requirements and offering curbside services to guests to still serve their clients.
Despite the current hardships, Cole said his father's store, located at 338 N. Central Ave., is a staple of the community, and they're hopeful the neighborhood will continue to patronize them once things get better.
"We live in the neighborhood in which we service. We support the local baseball leagues and local basketball leagues, the schools and things like that. When you support local businesses, you're supporting your community," Cole said.
You can a view a guide of over 500 Black-owned businesses in Chicago here.