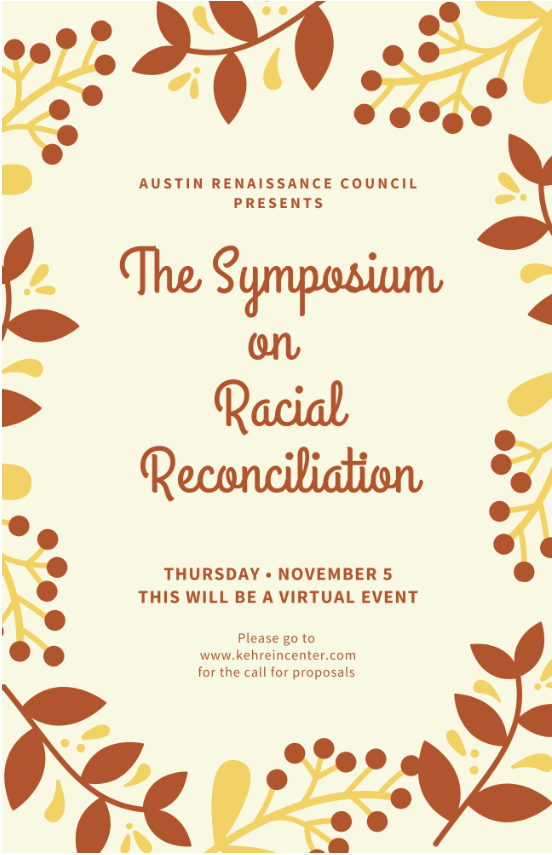 Kehrein Center for the Arts will be hosting a racial reconciliation symposium this Thursday, Nov. 5 to discuss systemic racism and the history of disinvestment in Austin.
The event will be held virtually from 10 a.m. to 2 p.m., and you can register for the event here.
This symposium is the first of its kind to be held in Austin, but the conversations it sparks will continue throughout the next year, organizers say.
Thursday's virtual event will include panel discussions with community leaders and organizers, and showcase local musicians and artists.
One of the event organizers, Vanessa Stokes, says reconciliation begins with conversation about the past and how history informs how things are now.
"In order for us to get to equity, we first have to deal with what has happened here and how it [Austin] is now," Stokes said. "We have to reconcile with the past and present for us to move forward."
Nearly 20 proposals were submitted from community members, and organizers are still finalizing the break-out sessions.
Many of the proposals focus on reexamining the history of Chicago and how the city has developed. Topics expected to be covered include redlining, policing and the educational system.
Commissioned by the Austin Renaissance Council, the symposium's discussions will be connected to Austin Coming Together's five-year quality-of-life plan called "Austin Forward Together" that's striving to improve early education, neighborhood safety, job stability and the housing market, among other things.
The quality-of-life plan also seeks to leverage more investment in Austin as well as working collaboratively with organizations, residents and block clubs to implement the actions outlined in the plan.
Project Coordinator Ethan Ramsay says one way to do this is to bring together community leaders and groups to address long-term planning about issues in the community.
"If we can get enough people eager to participate in the process, that will be a huge victory," Ramsay said.
The submitted proposals for Thursday's symposium feature spoken word, dance, hip hop and other creative mediums, said Darrel Washington, planning and investment manager of Austin Coming Together.
Washington hopes the event will inspire people to get more involved in their community.
"Just having that conversation, or seeing an artistic expression of it, isn't enough. When everything is said and done, we really want people to have a conversation about how to take action."