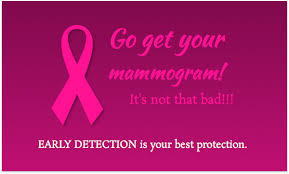 The Loretto Hospital is offering free 2D and 3D mammograms for uninsured or underinsured Austin residents and surrounding communities through the end of October.
Breast cancer is the leading cause of cancer deaths among women in the U.S., and while incidence of breast cancer is comparable among Black and white women, Black women are 40 percent more likely to die from the disease than their white counterparts, according to the Centers for Disease Control and Prevention.
"Everyone deserves the opportunity to live his or her healthiest life," Deatra Howard, vice president and chief nursing officer at The Loretto Hospital, said in a statement.
"Early detection is vital, and The Loretto Hospital remains dedicated to ensuring every woman, regardless of race or insurance status, has access to potentially life-saving breast screenings this year."
The hospital offers state-of-the-art breast tomosynthesis technology, which uses low-dose x-rays to produce a three-dimensional image of the breast tissue, helping radiologists detect cancer when it is most treatable.
This Food and Drug Administration-approved technology is considered superior to conventional 2D mammography alone, especially for women with dense tissue. The 3D images can separate breast tissue that may appear overlapping in 2D imaging.
Loretto will be holding a Facebook Live event – "The Pink Table" – Thursday, Oct. 22 beginning at 5:30 p.m.; community members are invited to attend the roundtable-style discussion, which will feature several of Loretto's breast cancer warriors as they share their personal experiences with the disease and the importance of screening and early detection.
The Loretto Hospital is offering same day mammogram appointments for those who qualify. For more information or to schedule a screening, call Loretto's Diagnostic Imaging Department at 833-TLH-LOVE or visit https://www.lorettohospital.org/our-services/radiology-diagnostic-imaging/.