Sharita Galloway, a former nurse and mother of four, sorts through a pile of papers at a conference table at the Institute for Nonviolence on Chicago's West Side.
Among the paperwork: her son Elijah Sims' death certificate, multiple letters from the Illinois attorney general's office, a funeral director's report and documentation from her former employer.
"This isn't even everything," says Galloway, as she arranges the papers and slips them back into a worn manila envelope.
This paperwork represents her experience with the Illinois Crime Victim Compensation Fund, a program created through a 1973 law.
It's administered by the attorney general's office and partially funded through a federal grant program, with the goal of helping victims of violent crime and their families by reimbursing for funeral expenses (up to $7,500), counseling, lost wages and medical bills.
But some families who have applied for support say they've had bad experiences, including late payments, little communication and lack of empathy.
Galloway's son Elijah was shot in the South Austin neighborhood on Aug. 29, 2016, and died in her arms at Stroger Hospital the next morning – the day before his 17th birthday.
After Elijah's death, Galloway embarked on a complicated claim submission process that involved mailing numerous documents and following up with countless phone calls.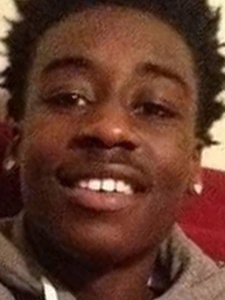 "They're rude when you call them — they don't have any compassion. It's stressful even calling there. … they're transferring you from one person to another, then once I finally did get a person working my case she wasn't very nice."
Galloway's experience with the Crime Victim Compensation Fund spanned two years, during which she applied for reimbursement for funeral expenses and lost wages due to time off work to receive treatment for PTSD and depression.
Galloway put down $4,200 for her son's funeral, and Johnson Funeral Home in Chicago covered the rest. A funeral director's report was among the paperwork the funeral home submitted by fax to the attorney general's office; there was no online system for application submissions at the time.
The attorney general's office said it did not receive paperwork from the funeral home to initiate the reimbursement process. Galloway made many calls trying to sort it out, including one in which she was warned by a worker at the victim compensation office that "if the funeral home don't fax this (paperwork), I'm going to close this case and they (funeral home) won't get paid."
Finally, the reimbursement came in October 2018 – more than two years after her son's death.
Galloway was twice denied for lost wages. The rejection letters she received from then-Attorney General Lisa Madigan's office stated: "Although you have met all the eligibility criteria for compensation, you do not have sufficient documentation to substantiate your claim."
Galloway called the office repeatedly to ask what documentation was needed. Unable to get answers, Galloway contacted the Institute for Nonviolence Chicago, at 819 N. Leamington Ave., and Elena Calzada, a crime victim advocate, stepped in.
Once Calzada introduced herself, the tone changed. The attorney general employee told her Galloway's reimbursement claim had been denied because her medical provider checked a box indicating she suffered from depression before her son's death.
If the box hadn't been checked, Galloway would have received compensation, but in the two years of completing paperwork and making phone calls to the victim compensation fund, no one had told her this.
"It's like they set you up to fail," Galloway said.
Celeste Campbell, whose 24-year old son Matthew Rodgers was shot in Wicker Park in November 2016, had a similar experience.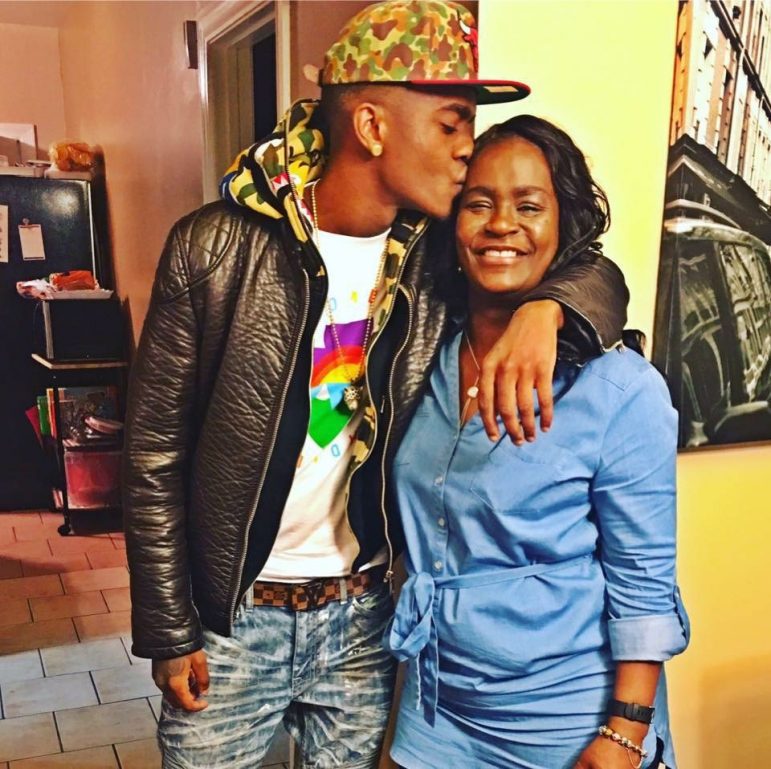 "That was actually the most horrible experience I can even imagine … feeling like I'm in a job interview. You call, you can't get anyone. They call you back like, 'Well, that's not my department.' They did not show any type of empathy to me. I felt as if they were just ticking boxes."
Campbell also had trouble getting reimbursed, leaving her frustrated with what she described as lack of empathy and communication.
When she called the office for updates about getting reimbursed for mental health counseling, she was told, "It's sitting at the state's attorney's office or in Springfield on someone's desk."
"Yes, the compensation helped pay for my son's funeral service, but all the back and forth, sending letters, calling, it was not worth the $120 that (they) reimbursed me for going to 25 counseling sessions," Campbell said.
The fund reimbursed A.R. Lee Funeral Home in January, two months after her son's funeral. Campbell's children also applied for reimbursement for counseling but received nothing, she said.
"They said it was only for one person in the family."
In fact, the Crime Victim Compensation Fund can cover reimbursements for multiple family members.
When asked to comment on Galloway and Campbell's cases, the attorney general's office provided a statement that said individuals seeking assistance "are contacting our office at possibly the worst moment in their lives, and it is disappointing — but not surprising — to hear that some were dissatisfied with the services they received in the past."
To confront the concerns of many applicants, the office is "implementing a trauma-informed, more victim-centric approach to assisting victims and families. We will continue to streamline and improve the process as we endeavor to help victims and families rebuild their lives following trauma."
Rafael Burgos, whose daughter Alexandria Burgos was shot to death in a Belmont-Cragin apartment in 2014, had a better experience.
After his daughter was killed, Rafael Burgos was contacted by a representative in then-Mayor Rahm Emanuel's office, who accompanied him to an appointment at the attorney general's office in the Thompson Center.
"In our situation, it worked out well," Burgos said. "They were very informative, very compassionate, walked us through everything and told us about the timeline."
Cumberland Chapels, which handled Alexandria Burgos' services, was reimbursed $7,500 about five weeks after an application was submitted.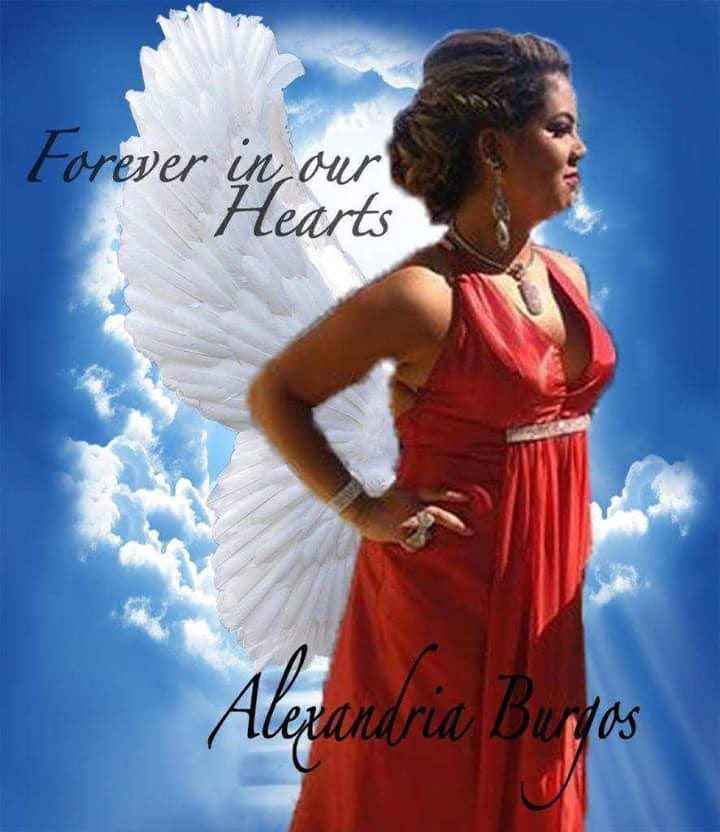 Although Burgos' experience was positive, he says the state needs to improve how it promotes the program.
"The state of Illinois has done a horrible job as far as knowledge and getting word out that this program actually exists. It's a great program if more people knew about it."
In a written statement, state officials say the the fund promotes its services by conducting presentations to "non-profit organizations, government agencies, trade associations and community groups," and it's also updating its online presence and promotional materials.
Despite these efforts, Tara Dabney, director of development and communications at the Institute for Nonviolence Chicago, still believes more can be done to improve the system.
"I think that the process needs to be simplified," Dabney said. "And ideally (be) much, much faster. There's no reason it should take two years to get a response. But we're hopeful, with the new administration, that we'll see some positive changes."
In December 2019, the Institute for Nonviolence Chicago published a report that detailed how the Illinois Crime Victim Compensation program still struggles to meet the needs of crime survivors and made several recommendations.
Some of these recommendations include ensuring that emergency funds are dispersed within 24 hours; resolving emergency claims within 90 days; creating an online application form; and working with a third-party researcher to evaluate reasons for denial of compensation claims.
In a statement, Attorney General Kwame Raoul, whose succeeded Lisa Madigan in January 2019, said he's committed to ensuring that survivors of crime and their families receive the services they need.
"We will continue working to overcoming these obstacles posed by the COVID-19 crisis and any historical shortcomings of the program in order to ensure victims of crime and their families have access to resources that support their recovery."
In 2019, the program received 3,017 applications and disbursed a total of
$4.7 million, with $2.6 million going to funeral expenses. Here's how the rest of the funds were disbursed, compared to the previous year:
· Medical/hospital: $1,161,084 (2018: $1,446,380)
· Loss of earnings: $749,072 (2018: $58,184)
· Counseling: $144,090 (2018:$83,280)
· Accessibility (wheel chairs, canes, walkers, etc): $15,105 (2018: $35,295)
If you or someone you know need more information about the Crime Victim Compensation Fund, the office can be contacted at (800) 228-3368.