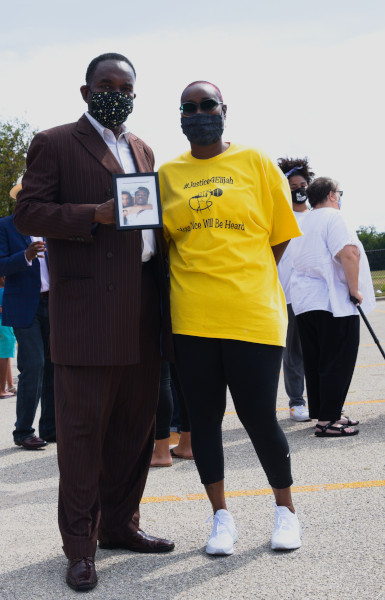 A couple dozen people gathered at Columbus Park Sunday to remember Elijah Sims and to call for stronger witness protection.
Elijah was shot in the head about 10 p.m. Aug. 29, 2016, in the 5500 block of West Quincy Street, two days before his 17th birthday. He died in the arms of his mother, Sherita Galloway, the next day.
Anthony Clark, a teacher at Oak Park River Forest High School, where Elijah was a student, remembered seeing Sims just hours before he was shot.
Clark was grocery shopping at Pete's Fresh Market in Oak Park, where Elijah worked. The teen told Clark to talk to him the next day about removing some scuffs on Clark's car. "We hugged and departed," he said.
"Fast forward to the next day. And I distinctly remember thinking to myself as I began class, I didn't see Elijah. Elijah's smile didn't greet me."
Ten minutes later, he learned Elijah had been killed.
No arrests have been made in Elijah's killing, which falls under the jurisdiction of the Chicago Police Department.
It "is extremely hard to heal is because we still don't have justice," Clark said.
The Rev. Ira Acree of Greater St. John Bible Church said it's frustrating that no arrests have been made because "we know that people know. They've talked to us. They know who shot, took the life of Elijah, but they are afraid to speak up."
In late July, Acree led a group of local ministers and activists to the office of Cook County State's Attorney Kim Foxx to deliver a letter calling for stronger witness protections. (Here's what was proposed.)
On Sunday, Acree said, "It's vitally important that we have a witness protection program that people can trust, one that's viable when a person takes the risk of speaking up, turning in these cold-blooded killers."
Galloway said she needs justice for her son.
"The person who shot and killed my son, they need to wake up every day like I have to do, but they need to wake up behind bars.
"They probably out here still doing the same thing. Who knows how many more people they have killed since they killed my son."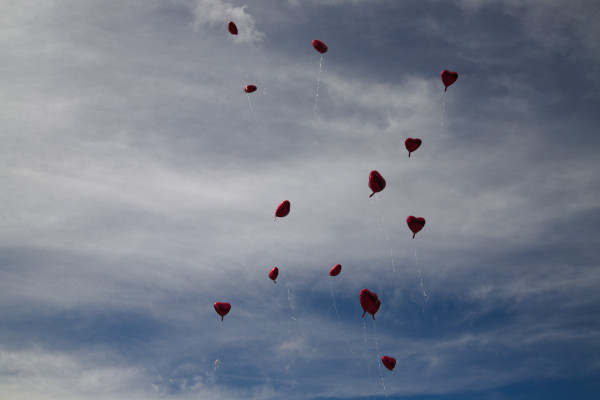 At the end of the event, attendees released more than a dozen heart-shaped balloons.
Galloway said this was the last year they will do a balloon release, in the interest of being environmentally friendly.
She said a community member has donated a tree in memory of her son. She has not decided where it will be planted but is hoping somewhere in Columbus Park, since that's where Sims spent a lot of his time.
Galloway said she plans to hold future remembrances around the tree.
As the balloons were released, she called out, "Happy birthday, baby boy."
Elijah Sims would have been 21.