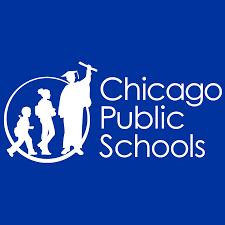 Chicago Police Schools will resume meal distribution Tuesday at more than 300 school sites – including about a dozen in Austin – after a temporary one-day suspension.
No grab-and-go meal sites were open on Monday due to transportation and safety challenges that were anticipated for staff that hand out the meals.
All CTA buses and trains were shut down Sunday night and didn't resume operating until Monday because of weekend looting across the city that followed peaceful protests over the police killing in Minnesota of George Floyd.
The announcement came hours after the advocacy group Raise Your Hand for Illinois Public Education launched a petition, demanding CEO Jackson reopen all CPS meal sites.
Chicago Teachers Union President Jesse Sharkey called the suspension of meals "dumb, wrong, vengeful and unnecessary."
"This policy needs immediate reversal. These policies are exactly the kind of racist disinvestment and dispossession that people are protesting," Sharkey said in a statement Monday afternoon.
In announcing resumption of food delivery, CPS CEO Dr. Janice K. Jackson said,"We know our meal sites serve as a critical community resource, and we are ready to resume this essential service for our families tomorrow [Tuesday] following an assessment of ongoing activities.
"We support and stand with Chicagoans who are forcefully, yet peacefully, advocating for the rights of black and brown people. We created a package of resources for families to navigate these difficult times and we hope this leads to critical conversations in households and virtual classrooms across Chicago."
There will be additional support from the Chicago Police Department in the vicinity of meal distribution sites to ensure families can pick up meals in a safe and welcoming environment, CPS officials said.
Since the final day of in-person instruction in mid-March, more than 13 million free meals have been provided.
Here are the Austin schools that will be distributing meals from 9 a.m. to 1 p.m. through Friday, then M-F starting next week:
Brunson Elementary School, 932 N. Central Ave.
Clark Elementary School, 1045 S. Monitor St.
Michele Clark High School, 5100 W. Harrison St.
DePriest Elementary School, 139 S. Parkside Ave.
Ellington Elementary School, 243 N. Parkside Ave.
Hay Elementary School, 1018 N. Laramie Ave.
Howe Elementary School, 720 N. Lorel Ave.
Leland Elementary School, 512 S. Lavergne Ave.
Lewis Elementary School, 1431 N. Leamington Ave.
McNair Elementary School, 4820 W. Walton St.
Nash Elementary School, 4837 W. Erie St.
Piccolo Elementary School, 1040 N. Keeler Ave.
Spencer Elementary School, 214 N. Lavergne Ave.
Tilton Elementary School, 223 N. Keeler Ave.