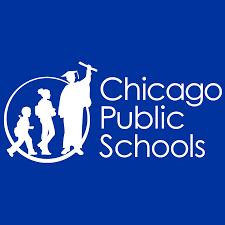 All but four schools in Austin could see an increase in their budget for the next school year, according to a proposed spending plan under consideration by Chicago Public Schools.
Out of nearly 20 schools in Austin, four would see drops in funding of up to 10 percent: Brunson Math & Science Specialty School (3.39% decrease), Frederick Douglass Academy High School (9.83% decrease), Spencer Technology Academy (.19% decrease) and Ella Flagg Young Elementary School (4.66% decrease).
Schools that would see the biggest increases for 20-21 include Michele Clark Academic Prep Magnet High School (20.27% increase), George Leland Elementary School (11.99% increase), Leslie Lewis Elementary School (11.02% increase) and KIPP Academy Chicago Campus (11.01% increase).
In total, CPS' proposed budget totals $2.8 billion, and the funding is being distributed based on a formula that uses student enrollment to determine most of what each of the district's 500-plus schools receives. Other funding – including "equity" grants" – also are being distributed to schools; this money is expected to help schools with declining enrollments.
The Chicago Teachers Union has criticized the funding model, saying schools most in need aren't getting the resources they need.
"There is no mechanism in the budgeting system to actually ensure that those who need the most get what they need," said CTU policy analyst Kurt Hilgendorf, adding that the current funding model "ensures that those (schools) with lower numbers of students or have very vulnerable populations will actually lose funds.
"The district needs to implement a hold harmless provision to ensure that those schools aren't going to be hammered, especially in places like Austin," Hilgendorf said. " An equity grant of $100,000 just does not offset that."
Per-pupil funding varies widely across CPS – and in Austin.
For example, Michele Clark – with 535 students – would get $11,376 per student, while Douglass Academy, with just 58 students, would receive $25,139 per student.
Cook County Commissioner Brandon Johnson criticized CPS' budget model.
"One of the reasons why there's a tremendous loss in Austin is because there's been gross disinvestment over the years, and as long as you have a student-based budgeting model, that model is designed to starve schools," said Johnson, who was a CPS teacher and has worked for CTU since 2011.
Brandon said Mayor Lori Lightfoot's decision to use TIF dollars for Sterling Bay's $1.3 billion Lincoln Yards mega-development in Lincoln Park is disappointing and shows the city's misguided priorities. Chicago still has "a long way to go as it relates to what black children, in particular, deserve on the West Side of Chicago."
"If we can find hundreds of millions of dollars for a playground for wealthy people with our tax dollars, we certainly can find opportunities to create a space at Douglass that would attract and keep families in our school communities," Johnson said.
CTU President Jesse Sharkey said schools with low enrollment like Douglass could be better poised to teach students come fall, when social distancing is expected to be the norm, than overcrowded schools like Lane Tech Prep High School, which has 4,500 students.
Catherine Jones, a member of Douglass' local school council, said the group has still been trying to contact CPS officials to get an update on a proposal to offer a performing arts program at the school.
Jones said she and other local council members – including state Rep. Camille Y. Lilly – spoke with CPS representatives before schools were shut down in March about a proposal to make roof repairs and install a new heating system but have not heard anything from CPS officials.
"We need to be at the table with them making these plans, and they need to contact us to look over our budgets at our schools," Jones said. "I thought we would get more than we got last time."
The Chicago Board of Education is expected to vote on next year's budget sometime this summer.
Earlier this month, CPS announced it will hold five virtual meetings across the district to get input on capital funding for 2021. The meeting for Austin schools will be held from 3 to 4:30 p.m. on May 28; registration is open for anyone.
"Community engagement is a critical component of our budgeting process, and we look forward to gathering feedback on capital priorities ahead of the budget release later this summer," CPS CEO Janice K. Jackson said in a statement.
Here are the preliminary operating budgets for Austin schools:
| | | | | | |
| --- | --- | --- | --- | --- | --- |
| School Name | Number of Students (2019-2020) | FY2020 Total | FY2021 Total | FY2021 Per Student | % of Change |
| Austin College and Carreer Academy High School | 245 | $2,829,663 | $3,040,164.00 | $12,409.00 | 7.44% increase |
| George Rogers Clark Elementary School | 210 | $2,156,213 | $2,593,369.00 | $12,349.00 | 20.27% increase |
| Michele Clark Academic Prep Magnet High School | 535 | $5,536,675 | $6,085,957.00 | $11,376.00 | 9.92% increase |
| Oscar DePriest Elementary School | 522 | $5,925,515 | $6,065,827.00 | $11,620.00 | 2.37% increase |
| Frederick A. Douglass Academy High School | 58 | $1,617,104 | $1,458,080.00 | $25,139.00 | 9.83% decrease |
| Edward K Ellington Elementary School | 497 | $4,978,632 | $5,081,316.00 | $10,224.00 | 2.06% increase |
| Julia Ward Howe Elementary School | 425 | $3,826,070 | $3,898,099.00 | $9,172.00 | 1.88% increase |
| George Leland Elementary School | 358 | $3,866,317 | $4,329,978.00 | $12,095.00 | 11.99% increase |
| Spencer Technology Academy | 474 | $4,399,143 | $4,390,861.00 | $9,263.00 | .19% decrease |
| Ella Flagg Young Elementary School | 680 | $6,275,116 | $5,982,697.00 | $8,798.00 | 4.66% decrease |
| Brunson Math & Science Specialty School | 441 | $4,455,547 | $4,304,379.00 | $9,760.00 | 3.39% decrease |
| Leslie Lewis Elementary School | 494 | $3,924,163 | $4,356,771.00 | $8,819.00 | 11.02% increase |
| John Hay Community Academy | 305 | $3,037,765 | $3,235,311.00 | $10,608.00 | 6.5% increase |
| Catalyst Elementary Charter School – Circle Rock | 521 | $5,865,439 | $6,379,462.00 | $12,245.00 | 8.76% increase |
| KIPP Academy Chicago Campus | 518 | $5,201,799 | $5,774,551.00 | $11,148.00 | 11.01% increase |
| Plato Learning Academy | 228 | $2,778,987 | $2,811,194.00 | $12,330.00 | 1.16% increase |