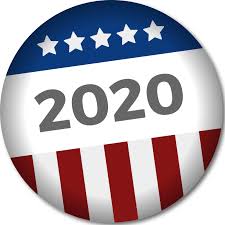 Austin residents will be choosing among four candidates – the incumbent and three challengers – when they go to the polls Tuesday.
Along with an ever-increasing life expectancy gap, economic stress and gun violence are some of the pressing issues 7th District residents are contemplating as they head to the polls this month.
According to estimates made in 2018 by the U.S. Census Bureau, the 7th District – which includes Chicago's West Side, several western suburbs, and neighborhoods along I-290 and the lakefront – has a total population of 707,513 people, with 20% living under the poverty line in the last year.
And research conducted by the Gun Violence Archive counts 1,468 gun-related murders and 7,003 gun-related injuries from 2014 to 2020 in the 7th District.
Incumbent Congressman Danny K. Davis has held the seat since the late 1990s, garnering overwhelming support every two years in the fall general election. So Tuesday's election in the largely Democratic district will likely determine who will represent the district for the next two years.
Challenging Davis, an Austin resident, are Anthony Clark of Oak Park; Kina Collins also of Austin; and Kristine Schanbacher of Streeterville. Clark unsuccessfully challenged Davis two years ago in the primary, while Collins and Schanbacher are first-time candidates.
The candidates have met in a number of candidate forums in recent months, including one hosted last month by the South Austin Neighborhood Association that AustinTalks covered and another held in January that the Austin Weekly News covered. Here's the Chicago Tribune's story.
Early voting continues today and Monday, while polls will be open on Tuesday from 6 a.m. to 7 p.m. Please see below for details about each of the four candidates: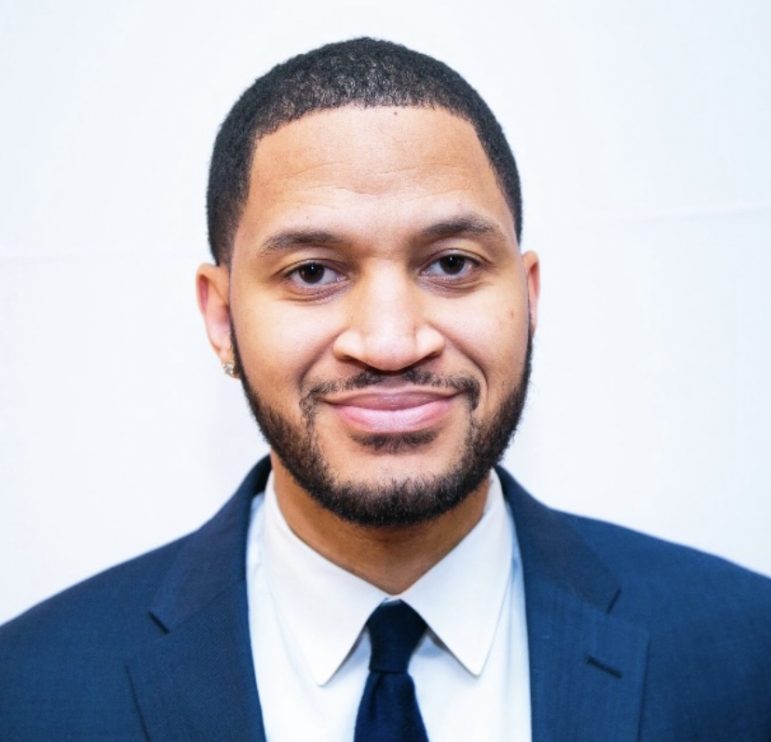 Anthony Clark
Age: 37
Occupation: Teacher, Oak Park and River Forest High School
Neighborhood: Oak Park
Overall cash on hand: $21,828 (according to FEC reports from Jan. 1, 2020, to Feb. 26, 2020)
Overall cash raised: $119,080 (according to FEC reports from Jan. 1, 2020, to Feb. 26, 2020)
Previous political experience: Ran for the 7th District in 2018
A high school teacher and disabled veteran, Anthony Clark says he's running for the 7th District to bring change on the issues of economic disparity and gun violence.
"My role within this movement is to use my experiences, my platform and my voice to further unite us within the struggle, and when you dare to struggle, you dare to win," Clark said.
Clark's endorsements include Ald. Rossana Rodriguez Sanchez (33rd Ward), Ald. Andre Vasquez (40th Ward), the Chicago Sun-Times, Brand New Congress and Our Revolution Illinois/Chicago.
Clark backs legislation that would provide Medicare for All and create the so-called Green New Deal; he also supports the immediate federal legalization of cannabis, with a focus on repairing communities affected by the war on drugs. Having lost students to violence and been a victim of gun violence himself, Clark also supports strict gun control legislation.
In addition, Clark backs reparations and wants more support for underserved communities by investing money in neighborhood infrastructures like public schools and small businesses.
"To directly address disparities and the life expectancy gap, we have to invest in our people and communities," Clark said. "The life expectancy gap exists because there is a lack of opportunities within communities that are disproportionately impacted by the lack of investment."
Having worked with organizations like the Westside Health Authority and the Austin Family Community Center, Clark plans if elected to maintain his relationships with neighborhood groups and would craft legislation and address issues close to the ground, he said.
If he were to win the election, Clark said he would miss teaching but knows the best way to impact his students is through reforms like canceling student loan debt and increasing public school funding.
"I'll always have relationships with my students, but it's time to take it to the federal level so that the next generation of students will not have to struggle like the current generation," Clark said.
He said his experience as a teacher sets himself apart from the other candidates and the next elected official needs to be someone who is working on the ground within communities.
"We can no longer afford to sit back and wait for someone to save us," Clark said. "We have to do the work and engage to save ourselves."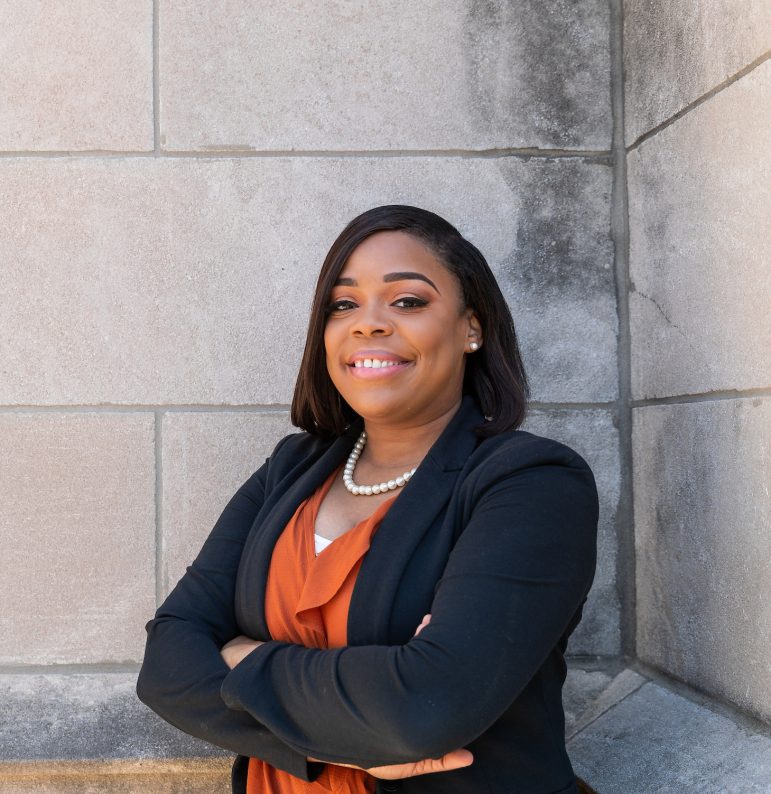 Kina Collins
Age: 29
Occupation: Has worked as an advocate
Neighborhood: Austin
Overall cash on hand: $12,336 (according to FEC reports from Jan. 1, 2020, to Feb. 26, 2020)
Overall cash raised: $100,433 (according to FEC reports from Jan. 1, 2020, to Feb. 26, 2020)
Previous political experience: None
Kina Collins, a gun violence prevention advocate and Austin resident, wants to increase access to healthcare and enact criminal justice reform.
"Chicago comes up a lot in the conversation around gun violence, and that's not our entire narrative," Collins said. "It's time to elevate the homegrown talent and basically allow us to give the perspective of our families and neighbors on the national level."
Collins' endorsements include Ald. Jeanette Taylor (20th Ward), state Rep. Anna Moeller, Northside Democracy for America, Women's March Illinois and the Center for Popular Democracy.
Collins supports a single-payer Medicare for All system and wants to create a health care and life expectancy task force to identify issues related to food accessibility, housing and gun violence. She also wants to introduce legislation that will create a federally mandated national database of police shootings.
"We know that Chicagoans are spending about $700 million right now, paying wrongful death lawsuit settlements between the Chicago Police Department and other civilians," Collins said. "It's an economic issue, but it's also a moral issue for me to push that to the forefront."
Collins has worked with gun violence groups including Live Free Chicago and Cure Violence; she also serves on the parish council at St. Martin de Porres and works with Austin's Peace Corner Youth Center.
"We don't need to reinvent the wheel," Collins said. "There are a lot of great organizations and block clubs already doing the work, and a lot of them exist in Austin, the West Side and across the district."
Having been a full-time candidate since last June, Collins said she has been focused more than ever on the people of the 7th District. She noted her work on the Illinois Council on Women and Girls and said she's the only candidate, aside from the incumbent, that has that kind of experience.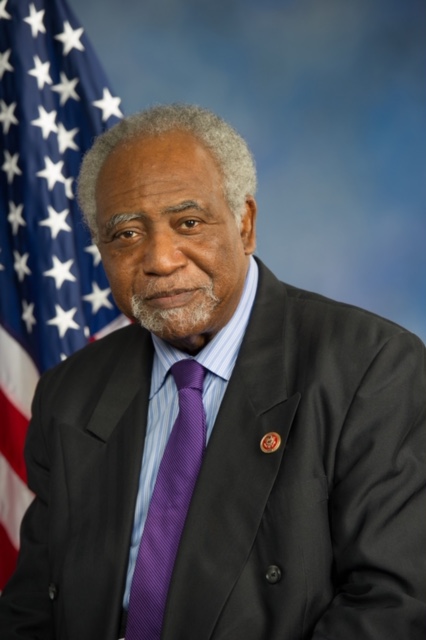 Danny Davis
Age: 78
Occupation: Member of Congress
Neighborhood: Austin
Overall cash on hand: $308,059 (according to FEC reports from Jan. 1, 2020, to Feb. 26, 2020)
Overall cash raised: $289,068 (according to FEC reports from Jan. 1, 2020, to Feb. 26, 2020)
Previous political experience: Congressman since 1997; commissioner on the Cook County Board (from 1990 to 1997); member of the Chicago City Council (from 1979 to 1990)
Congressman Danny K. Davis has been in Congress 23 years and said he hopes to serve the 7th District for as long as he can.
"It's where I've devoted practically all of my adult life, and it's where I expect to live, breath, work and die," Davis said.
Davis' endorsements include Sen. Dick Durbin; Lt. Gov. Juliana Stratton; state Sen. Kimberly Lightford (4th District); and Ald. Chris Taliaferro (29th Ward), Michael Scott (24th Ward), Jason Ervin (28th Ward) and Pat Dowell (3rd Ward). He also received the Chicago Tribune's endorsement.
If re-elected, Davis hopes to win passage of the RISE from Trauma Act, legislation to address childhood trauma, among other bills. He also would continue to hold town hall meetings that address issues of economic stress and health education throughout the 7th District.
As for gun control, Davis said he favors limiting access to guns for anybody other than law enforcement and military individuals.
Noting he has worked with every organization on the West Side, Davis said he tries to collaborate with as many community groups on as many issues as he can.
"I take their ideas and support their activities," Davis said. "I'm not just an entity, but I'm a part of the community."
If he fails to get re-elected, Davis said he still sees himself working in the community to some extent.
"Some people work until their days of death, and if I was not in office, I'd probably be as engaged, as involved and as busy as I am now," Davis said.
Davis said he is committed to changing with the times and thinks his experience as a congressman can speak for itself.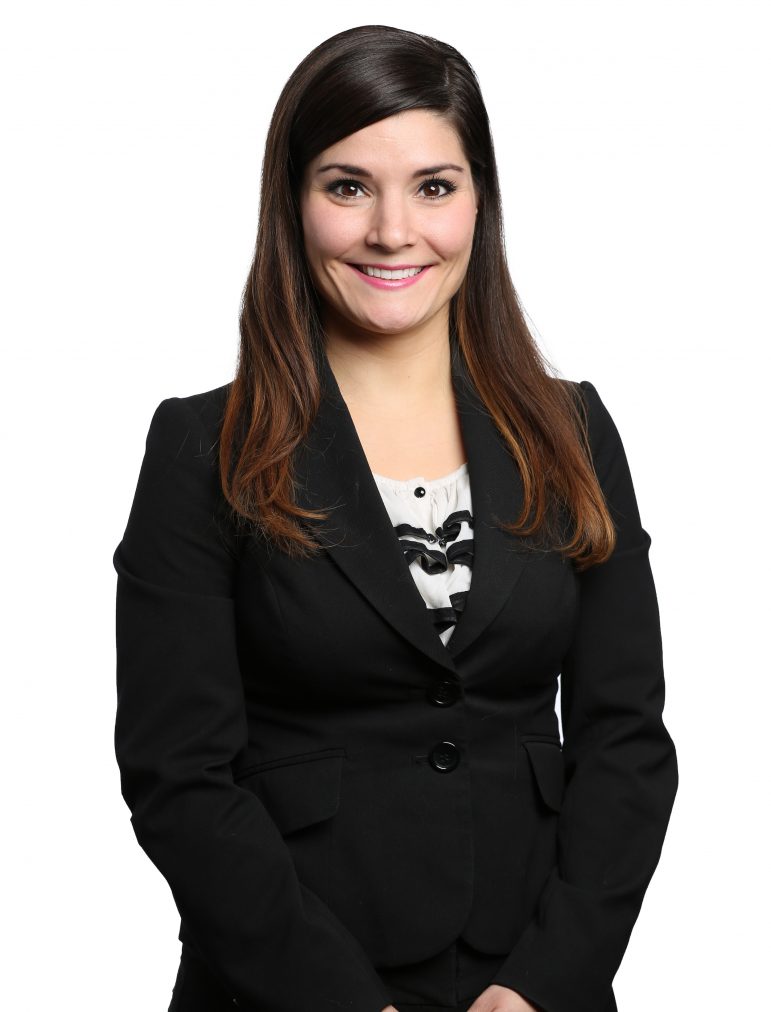 Kristine Schanbacher
Age: 32
Occupation: Attorney
Neighborhood: Streeterville
Overall cash on hand: $56,674 (according to FEC reports from Jan. 1, 2020, to Feb. 26, 2020)
Overall cash raised: $374,576 (according to FEC reports from Jan. 1, 2020, to Feb. 26, 2020)
Previous political experience: None
An attorney and human rights advocate, Kristine Schanbacher says she's running for the 7th District seat to increase economic opportunities and access to healthcare.
"We need more affordable housing and more economic opportunities throughout the entire district," Schanbacher said. "The district needs to be brought together, and I want to take my experience from the courthouse into the halls of Congress."
Schanbacher's endorsements include state Rep. Bob Morgan; Cook County Commissioner Bridget Degnen; and Ald. Brendan Riley (42nd Ward), Brian Hopkins (2nd Ward) and Michelle Smith (43rd Ward).
In terms of legislation, Schanbacher supports Medicare for All and wants to reduce the price of prescription drugs, as well as strengthen the Supplemental Nutrition Access Program (SNAP). She also wants to introduce economic legislation to bring jobs back to the district and ensure wages and Social Security benefits are secure.
"We need to make sure that people can live with dignity, work with dignity and retire with dignity while we keep our laws up to date," Schanbacher said.
With plans if elected to work with as many groups and non-profits as possible, Schanbacher has worked with organizations including the National Immigrant Justice Center, Streeterville Organization of Active Residents and the Greater Chicago Food Depository.
"I think that we all need to come together and operate as one 7th congressional District, and that's currently not being done," Schanbacher said.
Having left the law firm where she worked, Schanbacher said she is ready to take on a role in Congress and believes her track record of winning human-rights cases puts her ahead of the competition.
"I am ready to start working and help bring this district together," Schanbacher said. " We are going to bring economic opportunities for all and really make this district into the powerhouse that it should be."