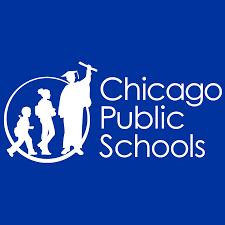 Half of Austin's public schools are categorized as underutilized in a recently released report by Chicago Public Schools, with two high schools operating below 20 percent capacity.
The eight underutilized schools are: Howe School of Excellence (64%), George Rogers Clark Elementary School (59%), Michele Clark Magnet High School (53%), Ellington Elementary School (51%), Spencer Technology Academy (38%), George Leland Elementary School (35%), Austin College and Career Academy High School (13%) and Frederick Douglass Academy High School (5%).
The only school that was deemed efficient in terms of being at or near capacity was Oscar DePriest Elementary School (73%).
Across the district, enrollment has consistently been a problem with CPS having lost about 54,000 students over the last decade. That has left 145 of the district's schools operating less than half full, according to a recent Chalkbeat story.
Under CPS' space utilization report, schools using between 70 and 110 percent of their available classroom space receive a rating of efficiency, while any school below 70 percent is categorized as underutilized and others that go beyond 110 percent are labeled as overcrowded. Citywide, 35 schools were classified as overcrowded – none of those are in Austin, according to Chalkbeat.
Douglass Academy continued to see a years-long decline and now has just 58 students. Among the lowest enrolled high schools in the city – it's one of six schools citywide that was determined to be operating at less than 10 percent – Douglass has seen significant enrollment decreases every year since 2011 when it lost 115 students in just one year 2010.
Catherine Jones, a member of Douglass' local school council, said the school is working along with CPS and local officials to bring on new projects, but programs are still needed.
"Some things die, but we still need to add programs that can attract more students to our school," Jones said.
Dwayne Truss, an Austin resident who was appointed to the Chicago Board of Education last year, said Douglass is not closing anytime soon. He mentioned two requests for programs: one that would offer career technical education and an option being international baccalaureate, dual language or arts-based.
"Douglas Academy is right now currently an open enrollment high school. They're working very hard to go … beyond just the Austin community … and [let] parents know that Douglass can be a great destination for their students," Truss said.
Aside from space utilization, two Austin schools saw an increase in their CPS ratings from last year. Ellington rose from a Level 2-plus to a Level 1 and Plato Learning Academy increased from a Level 2 to a Level 2-plus.
Other schools saw a drop: Spencer dropped from a Level 1-plus to a Level 2 rating; Michele Clark went from a Level 2-plus to a Level 2; and George Leland decreased a Level 2 to a Level 3.
Out of the 13 schools in Austin, KIPP Academy Chicago and Youth Connection Charter School Academy of Scholastic Achievement High School received the same Level 1-plus rating as they did last year, while George Rogers Clark Elementary School dropped slightly from a Level 1-plus to a Level 1 rating.
The CPS report – released in the fall – also includes data that shows Catalyst Circle Rock Elementary Charter School and DePriest received the same Level 2-plus rating as last year.
Others like Austin College and Career Academy High School, Douglass and Howe all received the same Level 2 rating as the previous year.
CPS' School Quality Ratings Policy (SQRP) considers a number of metrics including  standardized test scores, attendance, whether students are prepared for college or careers, and if they're on track to graduate.
The ratings span five tiers. Level 1-plus, Level 1 and Level 2-plus ratings mean a school is in "Good Standing;" a Level 2 rating means a school is in need of "Provisional Support:" and a Level 3 rating means a school needs "Intensive Support."
Jennie Biggs, communications and outreach director of the parent advocacy group Raise Your Hand, said the rating system doesn't properly reflect what actually happens in schools because the scores are largely based on attendance and test scores.
"We encourage parents to look beyond the rating and actually go into a school and visit an open house or during an activity at the school to really get a sense of what's going on," Biggs said.
| | | | | | | | | |
| --- | --- | --- | --- | --- | --- | --- | --- | --- |
| School Name | Enrollment 2018-19 | Enrollment 2019-20 | Rating 2018-19 | Rating 2019-20 | Rating Change | Adjusted Ideal Capacity | Adjusted Space Utilization 2018-19 | Adjusted Space Utilization 2019-20 |
| Austin College and Career Academy High School | 211 | 245 | Level 2 | Level 2 | Same | 1,896 | 11% (underutilized) | 13% (underutilized) |
| Catalyst Elementary Charter School – Circle Rock | 519 | 516 | Level 2+ | Level 2+ | Same | N/A | N/A | N/A |
| George Rogers Clark Elementary School | 219 | 210 | Level 1+ | Level 1 | Decreased | 330 | 62% (underutilized) | 59% (underutilized) |
| Michele Clark Academic Prep Magnet High School | 525 | 535 | Level 2+ | Level 2 | Decreased | 960 | 53% (underutilized) | 53% (underutilized) |
| Oscar DePriest Elementary School | 558 | 522 | Level 2+ | Level 2+ | Same | 570 | 79% (efficient) | 73% (efficient) |
| Frederick A. Douglass Academy High School | 62 | 58 | Level 2 | Level 2 | Same | 1152 | 5% (underutilized) | 5% (underutilized) |
| Edward K Ellington Elementary School | 483 | 497 | Level 2+ | Level 1 | Increased | 780 | 52% (underutilized) | 51% (underutilized) |
| Julia Ward Howe Elementary School | 427 | 425 | Level 2 | Level 2 | Same | 600 | 68% (underutilized) | 64% (underutilized) |
| KIPP Academy Chicago Campus | 387 | 512 | Level 1+ | Level 1+ | Same | N/A | N/A | N/A |
| George Leland Elementary School | 386 | 358 | Level 2 | Level 3 | Decreased | 900 | 38% (underutilized) | 35% (underutilized) |
| Plato Learning Academy | 283 | 227 | Level 2 | Level 2+ | Increased | N/A | N/A | N/A |
| Spencer Technology Academy | 494 | 474 | Level 1+ | Level 2 | Decreased | 1110 | 40% (underutilized) | 38% (underutilized) |
| YCCS – Academy of Scholastic Achievement HS | 168 | 110 | Level 1+ | Level 1+ | Same | N/A | N/A | N/A |