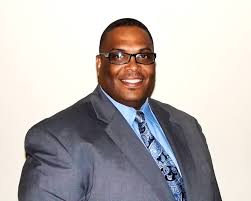 Ald. Chris Taliaferro will be discussing how the 29th Ward should spend about $1.3 million in "menu money" 6 p.m. Wednesday at Rutherford Sayre Park at his monthly community meeting.
This will be the third time the alderman is having ward residents help him decide how to spend the menu money through a process known as participatory budgeting. The 29th Ward is one of several across the city that has had residents help determine how the money – which totals about $1.3 million each year – gets doled out.
A list of projects has been developed at earlier community meetings, so the next step will be finalizing the budget for the projects on the ballot. The projects currently on the list include:
A curved crosswalk with pedestrian island (North Avenue and Austin Boulevard)
Three community gardens (location unknown)
16 light pole identifiers (along Chicago Avenue between Austin Boulevard and Central Avenue)
25 garbage cans (along Chicago Avenue between Austin Boulevard and Central Avenue)
A "welcome to Austin" sign (location unknown)
The alderman wasn't available for comment, but a local resident and committee leader urged local residents to participate.
"When you come out of your house and you start getting involved in the community, that's the way you get to know exactly what's taking place and also learn that there are services," said Tina Augustus, founder of Elevate Services and committee leader for participatory budgeting in the 29th Ward.
According to Byron Watson, budget director for participatory budgeting in the 29th ward, voting will take place in early November, and anyone 14 and up is encouraged to participate. Paper and electronic ballots will be available; locations are still being decided but will include the alderman's district office on North Avenue.
Introduced to Chicago in 2009, participatory budgeting started in the 49th Ward with former Ald. Joe Moore and has now been implemented across 15 wards in Chicago, eight of which have current projects this year, according to UIC's Great Cities Institute.
Participatory Budgeting Chicago is a community project at Great Cities Institute. With the goal of getting more wards involved in participatory budgeting, PB Chicago offers communities the opportunity to help with organizing and reinvesting tax dollars back into their neighborhoods.
"Residents care deeply about their communities, and they have the opportunity to see some of the tradeoffs with the limited resources that government [officials] have to work with," said Thea Crum, associate director of the neighborhood initiative at Great Cities Institute.
Terry Redmond, South Austin Neighborhood Association treasurer and past participatory budget committee member, said the 29th participatory budget project involves community members, but she wishes information about the projects would be posted on the alderman's website.
"I would love to see more residents involved," Redmond said. "That's what I really would like to see because it's the residents that make this the community."
In 2016, newly elected Ald. Taliaferro introduced participatory budgeting with the help of the UIC Great Cities Institute; that year, about 80 residents voted. In 2017, that number grew to 390 residents casting ballots.