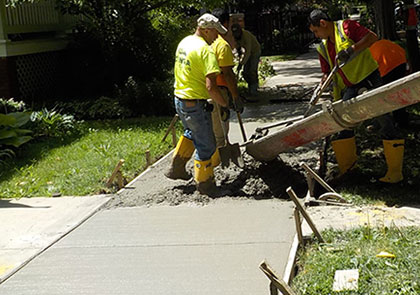 The city will begin accepting applications for its popular shared cost sidewalk program on Tuesday, Jan. 8.
The number of participants is based on availability of funds. Some 2,000 people applied last year, but the city had enough money to fund only 840, according to Block Club Chicago. By adding $1 million — to up the annual budget to $4 million — Mayor Rahm Emanuel's office said it could do an additional 315 sidewalks.
What the program charges property owners is well below what a private contractor would bill; senior citizens and persons with disabilities may qualify for a further discounted rate.
Applications will be taken on a first-come, first-served basis. If residents applied for the program in the past, they must apply again in 2019 to be considered again.
Applications will be accepted through the city's 311 system or online at 311.chicago.gov. The property owner's contact information and the property address are required at the time of request.
Click here for more information about the program.