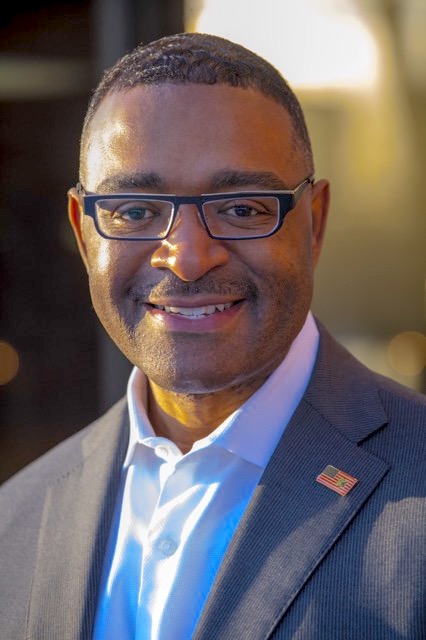 By Richard Boykin
It has been the great honor of my life to represent you as your commissioner on the Cook County Board.
I came to office with the conviction that our district had too long been ignored by the individuals elected to represent it – and the commitment to provide service and leadership to our residents that puts people before politics.
I am so proud of the work we have done and the change that we have accomplished together. With the help of our staff and our volunteers, we improved every corner of the 1st District:
From Garfield Park to Broadview
From Austin to Maywood
From Oak Park to Proviso
At every turn we have fought for and made important changes in our communities.
We have brought tax incentives to spur economic development in communities that desperately need investment and jobs.
We have secured grant funds for essential community organizations that perform the critical tasks of violence prevention and youth mentoring, that serve as the building blocks for the healing and rebuilding of shattered neighborhoods.
We have succeeded in directing infrastructure funds to repaving 1st District roads and rebuilding the district's infrastructure.
Our communities and our leaders still have much to do to stop the continuing scourge that is our gun violence epidemic.
A system of taxation that places a disproportionate burden on poor communities of color must be reformed.
And a lack of jobs, economic development and opportunity still plagues those communities in our district that have not seen any meaningful investment – public or private – in decades.
There is much work to still to be done. And I intend to be a part of the movement that confronts and solves these problems so that we can bring vitality and safety to our neighborhoods.
It has never been my style to be silent in the face of injustice. I have spoken out. Sometimes it has cost me politically. But if we lack the courage to risk our political positions, then we waste the opportunity that those positions provide to improve people's lives.
I ran for and served as Cook County commissioner for the 1st District in order to help improve people's lives. I am so proud of what we achieved. And I am deeply grateful for the profound privilege of representing the 1st District of Cook County.
I look forward to joining with all of you in the years to  come to tackle our challenges- together. And I wish incoming Commissioner Brandon Johnson all the best.
Johnson will assume his duties Dec. 3. He defeated Boykin in the March primary.