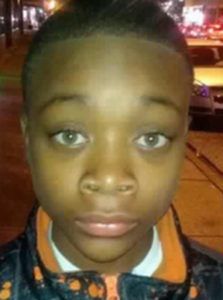 Once again a family has asked the community to come to their block in support of them as they remember and continue to search for answers in the case of their loved one's killing.
Nearly two years ago, Chicago Police and Fire responded to a trash fire in the 5500 block of West Cortez Street, DNAInfo reported After putting out the fire, police found the remains of a 15-year-old boy whose body had been badly burnt.
The boy was identified as Demetrius Griffin Jr., according to the Cook County Medical Examiner's Office. How Griffin died is still under investigation.
Six months after Demetrius' killing, the community held a vigil, the Chicago Tribune reported. And in January, they came together again to publicly pray for answers, according to WGN.
Residents have organized an event July 25 at Walnut and Pine (from 5:30 to 8 p.m.) with the hope of bring peace to the family's hearts. Please bring your resources and comfortable shoe to engage the community.