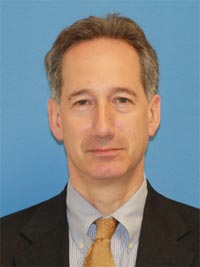 Since Benny Lee got out of jail 33 years ago, the Austin native has dedicated himself to helping young people with criminal records start productive lives.
But he worries they will face discrimination when applying for college or a job because they've been put into the Chicago Police Department's gang database.
"I'm not the only one that's been out 20 to 30 years with a name still circulating in that database," said Lee, who believes he's faced discrimination because his name remains in the database.
He was among about 25 people who attended a meeting held by Chicago Inspector General Joe Ferguson last week in Austin to discuss the database.
The database, which is actually a compilation of data from several sources, is used by Chicago police to keep track of local residents they suspect of having gang affiliations. Public information about the database is scarce, but a recent UIC study found it may contain upwards of 128,000 Chicago residents, 95 percent of whom are black or Hispanic.
Ferguson held the April 11 meeting to give the public a chance to give input as he collects information for a public report he hopes to publish soon.
He said he's trying to determine "what the criteria is for ending up on the database, where the information is sourced, how well the information is validated … whether or not the department is using it for law-enforcement purposes that they claim to be using it for – these are all things this evaluation will be examining."
While little is known about how an individual may end up in the database, it's clear that getting out of it is difficult. No system exists for individuals to protest their placement in the database.
Representatives from the Westside chapter of the Chicago NAACP expressed concern that even after Ferguson's findings are made public little will be done to alleviate the situation.
Ferguson, who holds regular meetings for anyone who wants to address the state of his investigations, urged residents to use the information he's uncovering to put pressure on elected officials to enact change.
"There's power in numbers, but there's also power in information," Ferguson said. "It's an election year, and you have those candidates coming out to forums that you're holding. Use our information to say, 'What are we doing about this?'"
Ferguson's office is working with Attorney General Lisa Madigan and Mayor Rahm Emanuel to draft a consent decree that will cover the police department. The consent decree will offer a binding framework for police reform, as well as establish a system for swift judicial action when CPD doesn't follow its procedures.
Ferguson noted that residents could take civil action if his soon-to-be-released report on the gang database were to prove discrimination.
"If we put out a report that reflects patterns and trends in how you end up on the database, how you stay in the database, and your rights and abilities to get off the database, and there are racial and ethnic patterns to it … that could be the basis of a lawsuit."
Ferguson pointed to Portland, Oregon, as an example of a city that has dealt with a similar issue. Portland police announced they would terminate their gang database in September 2017 after strong public outcry.
The inspector general also discussed the placement of Chicago police officers as school resource officers – SROs – in Chicago Public Schools, which Ferguson's office is separately investigating. There are about 200 SROs in 70 schools, he said.
"The relationship of the police department with our youth, the impressions created by the police department in their contacts with our youth, are essentially permanent," Ferguson said. "So it really matters if we get it right."
Like the gang database, there is little information publicly available about how CPS and the police department regulate school resource offices; information like how officers are chosen to be SROs and how schools' needs for SROs are determined isn't available to the public.
"There's one big aspect to this program that for us in the general work we do is always a big red flag," Ferguson said. "And that is it's two huge government bureaucracies that are sharing this program, which almost always means nobody is fully responsible for it, and it falls through the cracks of accountability."
Rebecca Raines, criminal justice chairwoman of the NAACP Chicago Westside branch, said predominantly African-American schools are subject to harsher security measures than predominantly white schools.
Rains fears the implementation of measures like metal detectors, clear backpacks and school resource officers sends a message to minority students that they're perceived as criminals.
Shannon Reed, a junior at the Multicultural Academy of Scholarship High School in Little Village, said she understands the need for school resource officers and would like to see more in her own school.
Just two weeks before Ferguson's meeting in Austin, a shooting threat was called into her school, she said. "It's very rare you catch security guards around. I do not feel safe in that school."