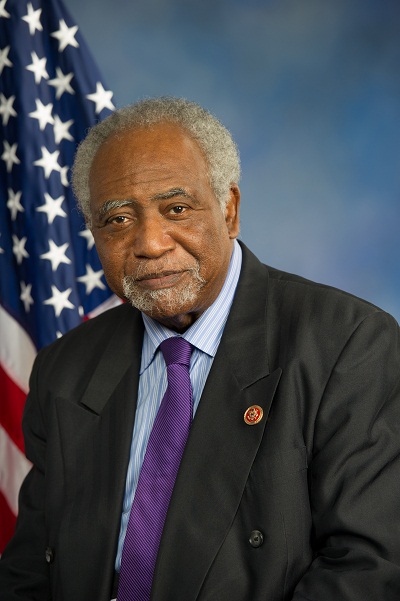 U.S. Rep. Danny K. Davis was one of three members of the Illinois delegation who stayed away from President Trump's State of the Union address Tuesday night.
Instead of attending the annual address given to Congress, Davis' office said he would be meeting with 7th District constituents in Chicago "exploring the Peoples' State of the Union."
Rep. Davis tweeted Monday, "I will be meeting with constituents tomorrow … here's why" – with a link to the press release that includes an 11-point list outlining his decision to boycott.
I will be meeting with constituents tomorrow…here's why.
REP. DAVIS NOT ATTENDING THE STATE OF THE UNION ADDRESS https://t.co/gQrl7FNTDz

— Rep. Danny K. Davis (@RepDannyDavis) January 29, 2018
"I cannot in good conscience stand silently by and watch generations of struggle for equal rights for civil, human and voting rights, for the rights of women, for social and economic justice be undone from the highest office in the land," Davis said in a statement. He was not available Tuesday for comment.
Davis was joined in his boycott by fellow Democrat Reps. Jan Schakowsky and Bobby Rush, according to the Chicago Sun-Times.
Anthony Clark, who's challenging Davis in the March 20th primary, said if he were in Davis' shoes, he would have attended the State of the Union address because it's the congressman's responsibility to show strength for the constituents.
Clark, a teacher at Oak Park River Forest High School, said although he wouldn't be watching Trump's nationally televised address, that wasn't because he was boycotting the president.
"It does not make sense to be anti-Trump if you're not anti-system," Clark said.
Getting caught up in anti-Trump rhetoric distracts from the hard work that needs to be done to change systemic problems that  existed long before Trump's presidency, Clark said.
"It is easy to say, 'I'm boycotting the State of the Union address … but the hard work is behind the scenes."
Instead, Clark planned to spend Tuesday night meeting with Austin youth whom he mentors through Neighbors United LLC, a group he helps run that provides job training and development in West Side neighborhoods.