More than 20 poets and musicians from the West Side and Downtown Chicago are expected to gather in Austin Saturday night to share their best works in celebration of 15  years of Poetry on the Patio.
"It's a beautiful, peaceful and serene environment to showcase some really good talents," said Markell Mooney, also known as Kell-O-G.
Mooney held the first Poetry on the Patio in 2002; it's believed to be the longest-existing summer outdoor open mic on Chicago's West Side.
Mooney describes the annual show as "spoken word under the stars" because of its unique, relaxed vibe – an actual patio-turned stage in the backyard at 5156 W. Concord Place, with audience members sitting on the grass, in chairs or in the open garage.
"It's a really great feeling because it's very interpersonal and intimate," said Dianna Tyler – better known as Goddess Warrior – one of the West Side poets invited to the Poetry on the Patio. "You get a chance to connect with the people from a total different perspective versus being out at a very large venue."
Saturday night's event – open to all – will include self-composed music, journals and poems on stage performed by well-known spoken word artists, singers and comedians.
The backyard, which held two spoken word shows last year, can accommodate more than 80 people. Moony said they expect about the same crowd this year.
The show, which is set to begin at 7:30 p.m., will consist of two 20-minute spoken word sessions where poets will read or recite their original works, followed by a dance party that will last till midnight. It will also feature some live bands and skit poetry.
"It's an open mic for any type of performance arts and for all walks of life," Mooney said, encouraging people to come up and read the stories and poems they wrote in high school or just a week ago amid "this great neighborhood atmosphere during this beautiful time of the year."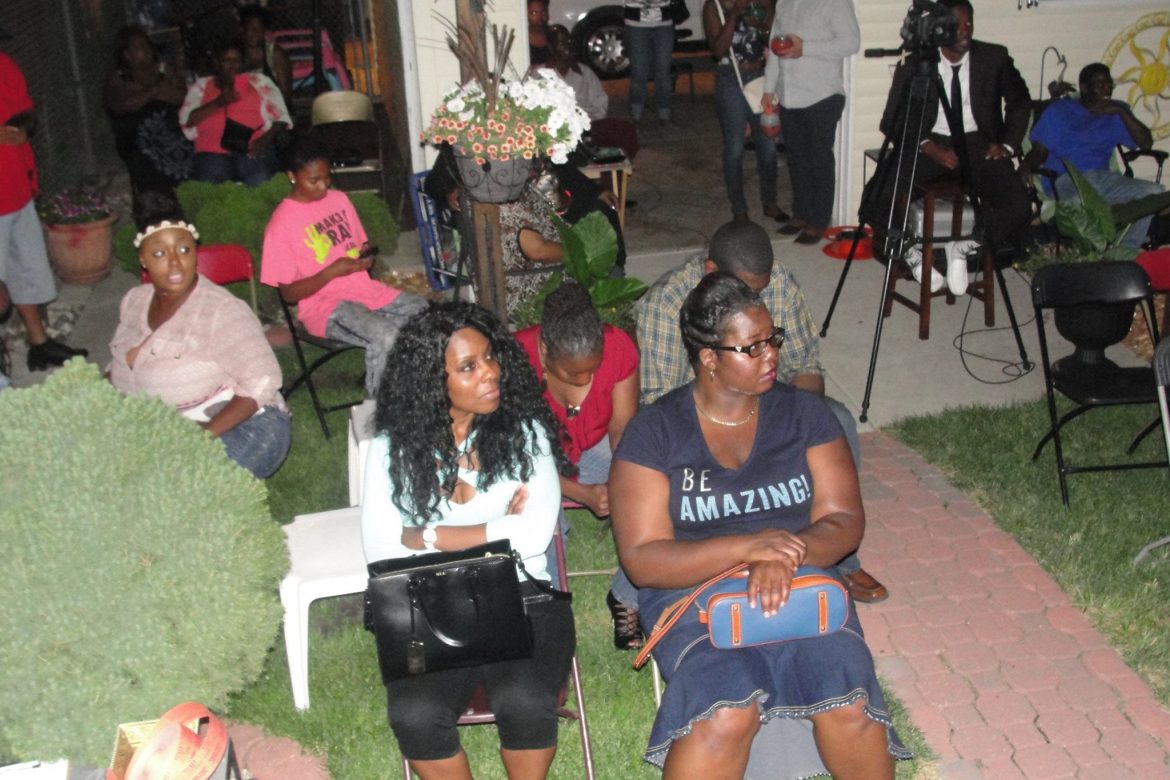 Artists as well as participants are required to dress in white to mark the 15th anniversary of the show – one of the few consistently held on Chicago's West Side during summer time by an Austin-based group.
"It's not as diverse as the South Side and the North Side where there's a lot of cultivating activities within the community of arts of poetry," said Mooney, who has been on Chicago's poetry scene for more than 10 years.
He noted that Austin has few monthly spoken word performances. while most West Side communities, such as Oak Park and North Lawndale, host shows every week.
"A lot of things are going on, especially in my community – the gun violence and the shootings," the longtime Austin resident said. "But if we keep teenagers and adults in a safer, soothing environment for four or five hours, where there's free food and the poets giving them words of inspiration, that can make a big difference."
The peaceful atmosphere and the art of poetry, Mooney said, are useful tools in preventing violence.
"Those who have some gang affiliations actually come to the backyard," he said. "They may change their heart when they see a really diverse set of people doing something positive just around the corner where they live in the Austin community."
Tyler, who plans to deliver her latest work, said part of the impact of spoken word is to alter the destructive manner of expression youth easily resort to.
"It's a way to provide another outlet for these kids to get (out) the things they are feeling versus fighting, joining the gang or being someone they are not," she said, adding many problems with the young people in the community "are not being properly and verbally expressed."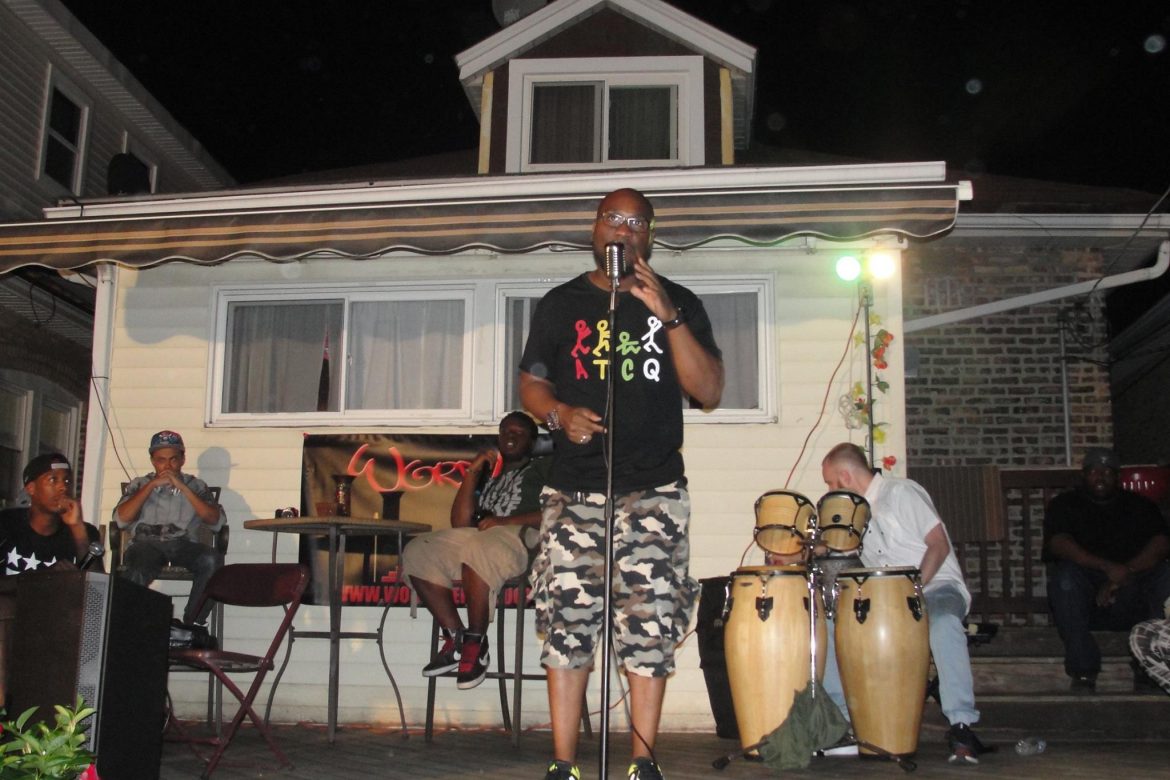 Poetry allows them to write about what they are unable to speak about, she said, and eventually makes it easier for them to open up and move forward. That "possibility to have love, peace of mind and be successful despite the trauma," she added, is a common theme of her works.
"When you write your feelings down and develop into a stage where you can perform it in front of other people, it can help you grow and connect with those who can possibly relate to the pains you have gone through."
Vernon Bea Jr, 29, who goes by the stage name Poetry Soulchild, said the show, which invites artists across the city to the West Side, gives youth a positive voice.
"It's growing every year," said the Bea, who hosts his own open mic in North Lawndale, adding he will perform a song and a poem together at the Poetry on the Patio. "We want to bring the communities together, bring free good vibes and the youth to assembly together."
Ollie Woods, 31, also known as Ollie Hoodraised, agreed, saying it's necessary to get poetry in the mainstream.
"Somebody got shot on the corner of Chicago Avenue in Austin, that's news," the longtime West Side resident said.
But the poetry show, he said, is going to help generate positive comments, especially for the youth to hear about.
"My primary concern is to get the young men off the corner, to teach the young ladies to be more focused on the degree and skills instead of assets," Woods said, adding his performance July 8 will lean toward "what love is from a broken man's perspective on life."
Mooney said they've invited state Rep. La Shawn K. Ford and Ald. Emma Mitts (37th) to the show that "showcases the businesses and talents of the West Side residents."
"We need more poets to come together and create more spots in the actual Austin community," he said.