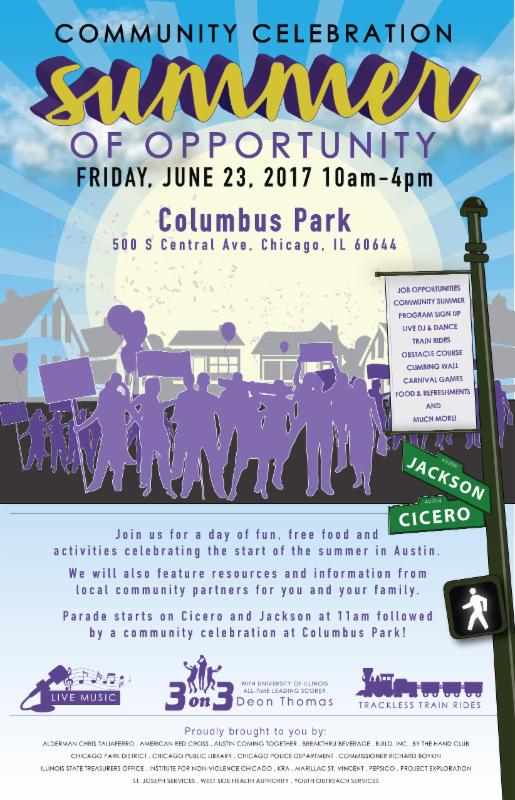 Dozens of groups will be participating in Friday's "Summer of Opportunity" festival in Columbus Park June 23.
In all, about 60 groups are expected to be in attendance, including some that have jobs to fill, according to Chicago Tonight.
"We want to make sure people know there are a lot of great things happening in this neighborhood besides bullets," Adam Alonso, executive director of BUILD, told Chicago Tonight.
BUILD is one of 17 groups organizing the day-long event, which begins with a parade and ends at 5 p.m.
Then Columbus Park will host its first Movies in the Parks event of the summer, with a screening of "Queen of Katwe" starting at 8:30 p.m.