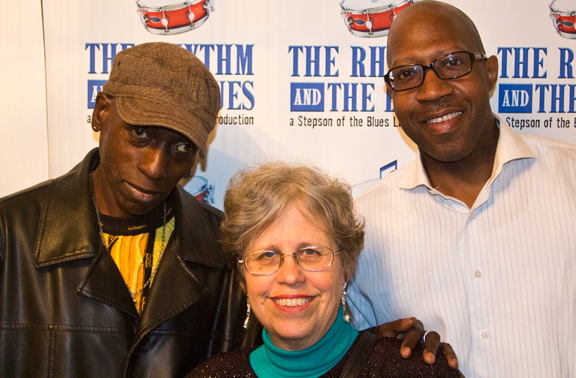 Chicago's West Side has a deeply-rooted history of blues and soul music. What if we could promote it to help develop a local tourism industry?
A public discussion during Chicago Blues Festival week aims to kick off a dialog on how the neighborhoods of Austin, North Lawndale, and Garfield Park could benefit economically from promoting their home-grown blues.
Chicago area heritage musicians still play today, often in obscure holes-in-the-wall for very little money, competing for limited spots in downtown clubs, or exporting their skills overseas. At home, blues is an undervalued cultural asset. Crain's Chicago Business in January pointed out the city is losing money for failure to promote it.
Participate in the free discussion 6 to 8 p.m. June 7 at Gone Again Tours, 5940 W. Chicago Ave.
The evening will begin with panelists discussing these topics:
— State Rep. La Shawn Ford, vice chairman of the Illinois House Tourism and Hospitality Committee, will give an economic overview of Chicago-area neighborhood tourism.
— Crystal Dyer, travel agent and owner of Gone Again Travel & Tours, will discuss current practices in tourism marketing.
— Larry Taylor, a West Side blues bandleader, singer and drummer, will discuss the values of blues music and the ground-level economics of musicians' lives.
— Rickie Brown, of the West Side Historical Preservation Society, will discuss ideas for collecting and displaying West Side history.
— Janice Monti, host of blues symposia at Dominican University and blues, will discuss reaching blues tourists.
— Bonni McKeown is author of the Austin Weekly News blog "West Side Blues" and producer of the feature movie-in-progress "The Rhythm and the Blues."
For more information, contact Crystal Dyer at fun@goneagaintravel.com or (773) 417-8808, or Bonni McKeown at bonni@barrelhousebonni.com or (773) 209-4712.
Last year's West Side Blues fest at Columbus Park entertained many friends and neighbors. Could music events and clubs attract tourists, too?