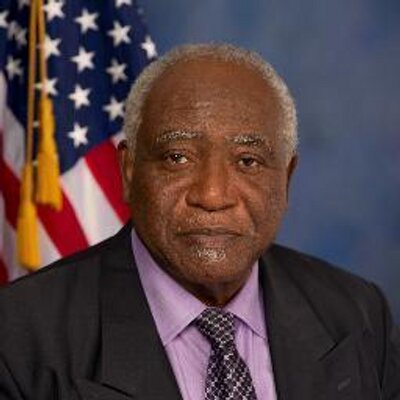 Kellyanne Conway was wrong in so many ways. But the buck still stops with the president.
I strongly condemn the on-going string of actions by the Trump administration that demonstrate their inability to separate and disentangle their personal financial interests from the decisions they are taking on public policy.
The fallout from the blatant ethics violation by Kellyanne Conway during an interview on Fox News Thursday has renewed concerns about the real and potential conflicts of interest for President Trump, and many in his cabinet of millionaires and billionaires and his staff.
After Nordstrom announced Wednesday that they were dropping
Ivanka Trump's clothing line due to poor sales the president tweeted from his personal Twitter account and the official White House account:
My daughter Ivanka has been treated so unfairly by @Nordstrom. She is a great person — always pushing me to do the right thing! Terrible!

— Donald J. Trump (@realDonaldTrump) February 8, 2017
On Thursday, speaking from the White House briefing room, Trump
advisor Conway told viewers:
"Go buy Ivanka's stuff is what I would say. This is just wonderful line," she said. "I own some of it. I fully — I'm going to give a free commercial here. Go buy it today, everybody. You can find it online."
The statement by Conway was so blatantly in violation of federal ethics rules that House Oversight & Government Reform Committee Chairman Jason Chaffetz, a Republican, was moved to join the committee's ranking Democrat Elijah Cummings in sending a letter to the Office of Government Ethics calling Conway's remarks "unacceptable."
They were unacceptable, but what of the president's tweet?  Even if it was not technically in violation of ethics rules it was at least showing poor judgment and it clearly set the environment for the Conway outburst.
According to news reports, Trump spokesman Sean Spicer said Conway had been "counseled on the subject" but did not say whether she would be disciplined.
She should be disciplined. But the real issue is much deeper and broader than these remarks by Ms. Conway.
The intertwining of the personal interests of President Trump, and many of his cabinet and staff, cannot be ignored any longer.
The House committee has refused to examine the potential constitutional conflict between the interests of the president and his lease with the federal government on the Old Post Office building in Washington, redeveloped as the Trump International Hotel, and numerous other issues that continue to surface on almost daily.
It is time for the Oversight Committee to begin an in depth investigation of these conflicts of interest and to demand an accounting and an unwinding of these
financial ties.
Rep. Danny Davis represents Illinois' 7th Congressional District in the U.S. House.