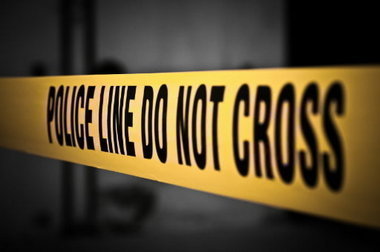 An Austin man was one of the last people to be killed in Chicago in 2016, bringing to close an especially deadly year for the city – and its most-populated neighborhood.
Kenneth Weaver, 22, was shot to death Dec. 31 in the 4800 block of West Chicago after his car was sideswiped by another vehicle, the Chicago Sun-Times reported. Someone in the other vehicle killed Weaver, police said.
He was among the last of 780 people to be killed – the highest number recorded since the mid-1990s – according to a year-long tally kept by the Sun-Times.
Eighty-eight of the those homicides were in Austin, the Chicago Tribune reported.
West Side officials – especially state Rep. La Shawn Ford and Cook County Commissioner Richard Boykin – have been pushing a number of solutions, including more economic investment and jobs as well as anti-violence programs targeting young people.
Boykin said he spent a good part of last year working with Cook County Sheriff Tom Dart on the Gun Violence Task Force, which released a 52-page report last month.
"This was one of the most violent years in the history of Chicago. More than 4,300 shot. Nearly 800 killed," Boykin told his constituents in his first weekly update of 2017. "So while I'm proud of this good work, there is much to be done."
He and other West Siders don't want a repeat of last year, when at one point, Boykin noted on Twitter Chicago had gone four days without a fatal shooting, "another grim milestone in violent 2016."
Among the solutions Ford is pushing: the Cook County Sheriff's Department continuing its patrols of Chicago's West Side.
"I commend CPD and the sheriff for teaming up," Ford said recently.
But extra policing isn't the only solution; there has to be much more, he said.
"I think what we need is the political will to do the right things (for) black people," he said. "In these high-crime areas, we need strong political will to go above and beyond just locking people up."
At a fall meeting of the Westside Ministers Coalition, Cook County Deputy Chief Marlon Parks said the sheriff's department has had a presence in Austin for a number of months now.
"For the last two years, our (deputies) have not only been patrolling the Austin community, but we have also been working with CPD at crime scenes. "
Parks said the partnership came about because the sheriff thought the department could help the city in high-crime areas such as Austin.
Deputies spent several weeks in the fall "giving a helping hand" in Austin, Parks said, adding the deputies aren't just focused on crime and violence but also trying to improve everyday life for its residents.
"Our goal is to leave the community better than it was," he said. "We have been working with Streets and Sanitation to clean up various vacant lots in Austin. We also have . . . programs for seniors and kids that have been implemented in the community."
Ford praised the partnership, saying it's "going to suppress violence."
But he noted the focus needs to be on creating jobs and opportunities for Austin residents. The key to ending the violence and making urban communities safer is improving the local economy.
"In Austin, you have an abundance of vacant and abandoned properties and closed storefronts," he said. "When the economy crashed and businesses started to close, people lost their jobs along with the ability to find (new) jobs."
And residents have to support each other, he said. "In Austin, there is a lack of working together to support new and already successful businesses. You won't find these issues in Humboldt Park, Pilsen or West Town."
Boykin said he's written a letter to both Mayor Rahm Emanuel and Board President Toni Preckwinkle, pleading with them to formally request help from the federal government.
"To be clear, that request would not involve calling in the National Guard. It would, however, call on the president-elect to work with local officials to find ways to truly invest in the endangered communities plagued by violence here. It would also mobilize federal law enforcement to work with Chicago police to solve and fight crime," Boykin wrote in his Jan. 8 constituent newsletter.
Elected officials also must find ways, Ford said, for criminals to support themselves.
"The mayor's office is only focused on ways to lock people up, but what they don't realize is no law is going to stop a criminal that is hungry. Self-worth is what stops people from danger," Ford said. "We have to give them a reason to love and prosper."
Reporter David Woods contributed to this story.