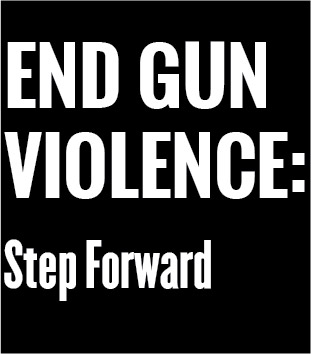 The increased gun violence in Chicago this year has prompted Cook County Commissioner Richard Boykin to host a community-wide summit this weekend to brainstorm solutions.
Boykin's emergency summit on "endangered populations," as he's advertising the event, is scheduled for Saturday, July 9, at By the Hand Club, 415 N. Laramie.
Chicago's shooting deaths have climbed above 300 so far this year. The city hit that mark last month during Father's Day weekend, which saw 12 deaths from 54 shootings. In all, 70 shootings were recorded in June, bringing Chicago's total so far this year to 329 deaths heading into July – more than 30 of those in Austin.
"These communities are virtually at war," Boykin said of the South and West sides, where the majority of the city's gun violence has occurred.
Representatives from the United Nations and Amnesty International have been invited to attend, said Boykin, who's also sent invitations to state congressional lawmakers, Mayor Rahm Emanuel and Cook County President Toni Preckwinkle.
Gun violence is also the focus of a community action meeting scheduled for Thursday evening at Christ Lutheran Church hosted by Greater Austin Independent Political Organization.
Gun violence won't be the only topic at Boykin's summit; the social, political and economic ills plaguing these communities also will be discussed.
"It's only a handful of communities where you see the high levels of gun violence – Austin, East and West Garfield, Lawndale, Roseland, Englewood – you can name them," Boykin said. "We have to figure out a strategy to provide the support to stabilize these neighborhoods."
Residents in these communities are suffering a "public health crisis," said Boykin, whose 1st Cook County District includes the West Side, Oak Park and Maywood.
Austin has experienced 36 homicides as of early July, more than any other of the city's 77 community areas. The 4th of July weekend saw four people killed citywide and 47 wounded, down from 10 homicides and nearly 60 people wounded during last year's holiday.
Still, Chicago remains on pace to pass last year's homicide deaths of 490.
Boykin said he's written a letter to President Barack Obama calling for federal law enforcement help for Chicago.
"I urged him to use the power of the presidency and federal government agencies to come in and help stabilize these communities," said Boykin, who's calling for the ATF, FBI, Homeland Security and DEA to get involved.
These federal agencies can also help solve some of Chicago's cold case homicides, the commissioner said. The Department of Health and Human Services, Boykin added, is needed to provide care for families who've lost loved ones to gun violence.
"These kids who have seen people get shot in the street and hear the constant gunfire, they're suffering from trauma," he said. "We must do everything that we can to provide resources. It is an awesome dilemma to live in a poor community with schools that are educationally castrated, and with no economic blueprint or plan for investment."
The commissioner announced his summit during his first one-on-one constituency meetings held June 21 at MacArthur's Restaurant. It was the first of several planned one-on-one events this summer, where Boykin will talk individually with constituents versus in a large community meeting.
The next event is scheduled for 6 to 7:30 p.m. July 12 at Oak Park's Sugar Beet Food Co-Op.
"I think this is what people want with these type of meetings as opposed to having a big town hall meeting – to bring government to them. It's amazing because people will be more candid with you one on one," Boykin said.
Longtime community activist Reva Williams used her one-one-one time at MacArthur's to express her concern about all the violence.
"I'm very upset to the point of tears because of what's happening here with us today," she said, adding that she supports Boykin's planned summit. "I think he's making a grand move, what he's doing, to save us. If everybody comes together as he's instructing us to do, it's going to make all the difference in the world."
If you go:
Community Action Meeting on Public Solutions to Violence
6-7:30 p.m., Thursday, July 7
Christ Lutheran Church, 1511 N. Long
Sponsored by Greater Austin Independent Political Organization
Endangered Populations Summit
9:30 a.m. to 1 p.m., Saturday July 9
By the Hand Club, 415 N. Laramie
For more info: 312-603-4566
One-on-One with Commissioner Boykin
6-7:30 p.m., Tuesday July 12
Sugar Beet Food Co-Op, 812 W. Madison in Oak Park
To schedule a one-on-one, call (312) 603-4566, though walk-ins are accepted