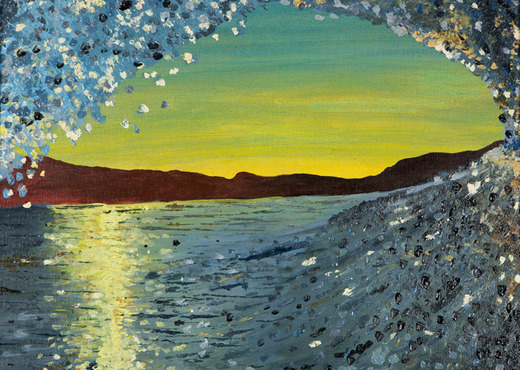 More than 40 students from across Illinois' 7th congressional district will compete this week in an annual art competition.
Each spring, the Congressional Institute sponsors a nationwide high school visual art competition to recognize and encourage artistic talent in the nation and in each congressional district. This year's theme is "artistic discovery without boundaries."
Since the artistic discovery competition began in 1982, more than 650,000 high
school students have participated. Students submit entries to their representative's office, and district artists select the winning entries.
"We stand in the belief that art brushes can replace guns through expression of thoughts and feelings of our youth," said Congressman Danny Davis. "Art is a universal language that speak to the mind and spirit."
Winners are recognized both in their district and at an annual awards ceremony in Washington, D.C. The winning works are displayed for one year at the U.S. Capitol.
Judging of the art for the 7th congressional district art competition by a panel of distinguished local artists and educators will take place today through April 28 at Davis' congressional office, 2746 W. Madison St.
Each school in the district is eligible to submit seven art pieces for the competition. The competition will be held April 29 in the United Center's Skyline Room. Friday's winner will go to the national competition June 23.
This year's participating sponsors include: Museum of Contemporary Art, Chicago, School of the Art Institute of Chicago (SAIC)/Early College Program, Art Institute of Chicago, Brookfield Zoological Society, Shedd Aquarium, Field Museum, Chicago Bulls, Chicago White Sox, Chicago Blackhawks, Southwest Airlines, Larry Williams of State Farm Insurance and Herman Davis of Liberty Bank.