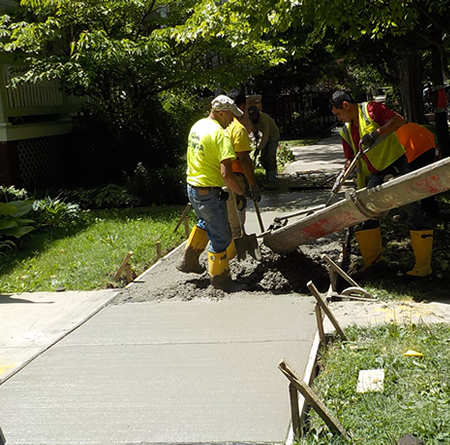 The Chicago Department of Transportation will open the 2016 shared cost sidewalk program on Tuesday, Jan. 12.
Applications will be accepted only through the city's 311 system by calling 311 or through the city's service request website.
Under the shared cost sidewalk program, property owners share the cost of sidewalk repair with the city. Thousands of Chicagoans have been a part of this popular voluntary program, taking advantage of its low cost and ease of participation.
The program cost per square foot charged to property owners is well below what a private contractor would charge. Senior citizens and persons with disabilities may qualify for a further discounted rate.
Applications will be taken on a first-come, first-served basis. The number of participants is based on availability of funds.
The program typically reaches capacity within 24 hours, so you are encouraged to apply early. Last year, over 1,900 requests were received within the first 12 hours.
Please note that if you applied for the program in previous years, you must apply again in 2016 if you wish to be considered again this year.
Learn more here about the program.