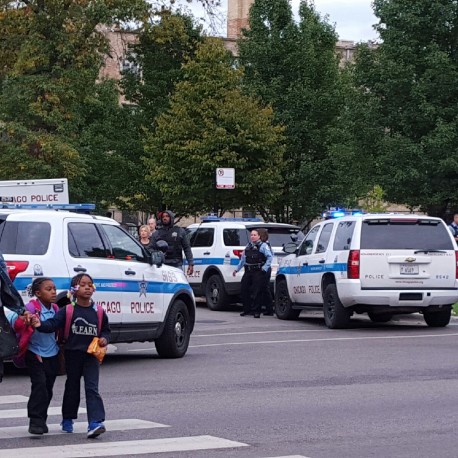 Traffic came to a stop and residents stood on North Central Avenue as dozens of police swarmed the area looking for a "person of interest" in connection with a recent homicide.
The man was apprehended in the 200 block of North Central Avenue about 5:45 p.m. after leading police on a several-mile chase reaching 70 miles an hour at points, according to NBC 5 Chicago. The chase began in East Garfield about 5:45 p.m., according to NBC 5, which captured the chase from a news helicopter.
As police and news helicopters circled above, dozens of police vehicles flooded the West Side, searching at least one apartment building just a few blocks south of the Green Line Central stop before taking the suspect into custody; they also recovered a gun from the black Jeep Cherokee the suspect had been driving before jumping out and running down an alley.
Police were not identifying the suspect late Tuesday night, and no charges had been filed.
Here's how WGN covered the chase.