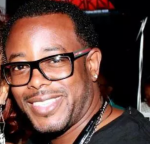 Rodney Wilson was out of prison and planning to never return after getting out in 2005. Incarcerated off-and-on since age 16, Wilson, by then an adult, vowed never to go back.
But that wouldn't happen for the West Side native.
Just five months out, while at a party of an old buddy from the neighborhood, Wilson was arrested again when police showed up and found a gun.
In the wrong place at the wrong time, Wilson ended up back in prison.
"Even though it wasn't on my person, I wasn't supposed to be around where a gun was at period," said Wilson, now 41.
That led to his third stint in prison, which ended with his release two years ago.
The former gang banger is determined his latest stint will indeed be his last. He's sharing his cautionary story with youth now as a mentor and author.
Wilson runs a hair salon with his wife, Yvette, in Oak Park, where they live with their four kids. He's also giving back to the community where he grew up. Wilson was in Austin last week mentoring kids at a summer youth program kickoff party sponsored by his volunteer organization.
And earlier this month, he graduated from Roosevelt University with a bachelor's degree in general studies, a path he started on more than 20 years ago after enrolling there during his first incarceration.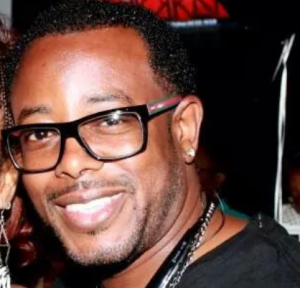 Like many youth growing up on the West Side, Wilson's entry into the street life began by joining a gang and selling drugs.
"I was in the gang for as long as I can remember; it was just something you grew up in," he said. "In the Austin area, you know, coming up that's what everybody is. My father wasn't around as much. My mother worked to support me and my two siblings, so you learn from your surroundings."
His first incarceration was at 16 after killing a man who tried to rob him.
He landed in juvenile detention and later transferred to the Cook County Jail when he turned 17. Tried as an adult, he was convicted and sentenced to 14 years at Danville Correctional Center in 1989; he served six years.
While incarcerated, he earned his GED and two associate's degrees. In 1993, he started taking Roosevelt courses via a program funded by the Illinois Department of Corrections that allowed inmates to earn a college degree.
But Wilson was released from Danville two years later before earning his degree. He later re-enrolled at Roosevelt, determined to straighten out his life.
"My mind-set was, 'I'm gonna go to school, I'm gonna get a decent job. I'm gonna change my whole life,'" Wilson said.
He appeared to be on the right track. He got a job as a case manager at a West Side social service agency, but Wilson said he was eventually pulled back into the gang life.
"I never had left the gang long. I had risen up through the ranks, so I had a lot of power and I got back in the streets. And eventually I caught another criminal case and was sentenced to 15 years," Wilson said of his 1998 incarceration at age 25, just three years after his first release.
He ended up serving seven years for armed robbery. He did his time at Jacksonville Correctional Center in Florida, where he was able to work on a bachelor's degree offered by a local college there.
"I actually completed the bachelor's curriculum, but I wouldn't file an intent to graduate. I didn't want my degree from that school. I wanted it from Roosevelt University because that's where I had started."
He was transferred to East Moline Correctional Center in Illinois, where the Roosevelt program was offered. He enrolled again, but the state's college prison program ended in 2003 due to  budget cuts.
Wilson was released in 2005 and got a job at a graphics arts company. That's when he was invited to his friend's New Year's Eve party.
The police was patrolling the neighborhood because they heard gunshots in the area. They checked out the home because of the large crowd gathered there, said Wilson, who was charged with constructive possession of the firearm after police ran a criminal check on him.
Wilson was sentenced to seven years, 11 months and did six-and-a-half.
"I was released in 2013, and soon as I was released I enrolled back in Roosevelt University and now I've completed my degree," said Wilson, who graduated May 9.
Getting an education, he insists, was always important to him. Wilson said he was an honor student as a child before he turned to the streets. His family was also encouraging.
"My mother and my father always stressed education no matter what. They instilled that in me and I firmly believed in that,"  Wilson said.
"So no matter what, I was always big on education. So while I was incarcerated, I had the notion in my mind that I'm not just gone let this time be a waste. I'm gonna do something where I can take home and say, 'I accomplished something. I wasn't just gonna sit and do idle time.'"
Wilson said he also wanted his degree from Roosevelt because of its support for social justice. He credits faculty and staff there, like his professor Susan Katz, for helping him achieve his goal. The university is also touting his achievement.
In a press release from the school, Katz, who teaches educational leadership, said Wilson can be an inspiration to others.
"This is someone who has turned his life around. He's earnest and passionate about making a difference," said Katz, who served as Wilson's thesis adviser.
He did his senior paper on "Gang Involvement Among Youth and the Result of Early Prevention." While incarcerated this last time around, Wilson wrote a fictional novel, "Chi Life, My Life: Don't Get It Twisted" about the street life based on stories he grew up around on the West Side; he said it's not autobiographical.
The book is "not about glamorizing or glorifying gang members or drug dealers, but to show you what the end result will be: life in prison, death or life-altering injury. I want them to know that this is what happens to these types of people."
Wilson is a volunteer coach with Jehovah Jireh #1 Outreach Ministry, a youth community organization based on the West Side.
He and his wife have owned Exquisite Elegance, 419 South Boulevard in Oak Park, for a year now. The business, Wilson said, was actually given to them by a former associate of his wife, who's a hair stylist. The couple also married last year but have known each other since childhood.
Wilson has a warning for youth or anyone headed toward street life.
"I tell then that from life experience, every time I did wrong – being in the gang, sold drugs, everything I did – the outcome for me was always prison. A long time in prison," he said.
"But for others around me, the outcome was different. Some died. Some was in prison for the rest of their life, never got out. Some been addicted to drugs for years, and some have been paralyzed, crippled. So the outcomes are never good.
"There's never a drug dealer or gang member that lives successfully, happily ever after doing the same things."
This story was produced in partnership with The Westside Source.