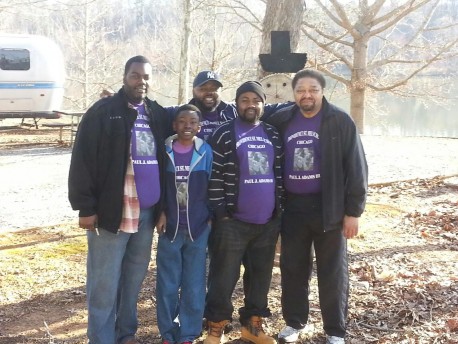 I was standing at the peak of Paul Grist National Park this past Friday night, sleep deprived and cold. I looked to the reflection of the moon bouncing on the lake behind the camper and I said to myself, "What the hell did my father get me into?"
I shivered, questioning the plans to sleep in the wilderness while admiring the glow of the constellations. Already I had faced two of three of my biggest fears — heights and water.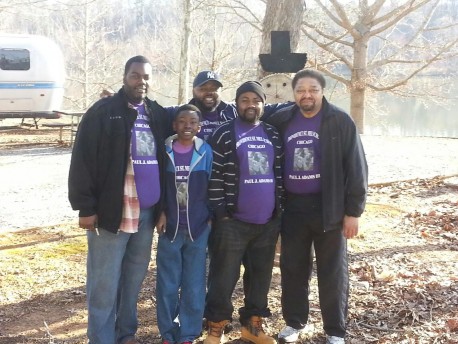 This past weekend, my father, two younger brothers and I drove to Selma, Ala., to commemorate the 50th anniversary of Bloody Sunday, the march from Selma to Montgomery by way of the Edmond Pettus Bridge that resulted in bloodshed and death, but eventually the right to vote.
We met up with Paul J. Adams, founder of Providence St. Mel School on the West Side, where my youngest brother attends, where I attended briefly, and where my father is an alumnus.
I agreed to go down to Selma because my dad asked. It was a text message that came across my screen as more of an urgent necessity rather than a request.
Lat weekend I learned about bridges. I learned about the ones you cross despite adversity; the ones that are burned beyond repair; the ones we help others to cross; and the ones we restore.
Fifty years ago Mr. Adams marched across the Edmund Pettus Bridge to later plant seeds of education into generations of children. One of those children would become my father.
I soaked in this father-son moment of basking in the glow forgiveness, of comradery, of laughing and listening to the wisdom of these two men, these elders. We sat in the camper like grandfather, father and sons.
I saw the respect my father held for Mr. Adams.
I saw the proud glow of a father in the eyes of Mr. Adams.
I listened as they both spoke promise and responsibility.
A common theme rose in conversations of these men: Fatherhood was more than a responsibility to the children you have fathered.
They have lived this deed.
I was unable to see it then, but Mr. Adams would become a tour guide, lecturer and symbolic figure of a bridge for me. He was part of the village that raised me. My father connected me to him, part of the legacy a father leaves while he yet breathes.
There was a moment where my father talked of visiting the grave site of his biological father in Evergreen but later recanted.
"I do not have any recollection of Mr. Adams not being in my life," I told my father on the way home.
"Really?"
"Yes!"
I was afraid to tell him that he had already given me a grandfather who took me on my first camping experience; who layered life lessons with southern cantor. He introduced me to the man who inspired him; that watching the two gave me a deeper sense of self.
Mr. Adams believes.
My father believes.
I, too, now believe.
I come back home with a renewed responsibility to God, self, family and community.
There is no greater bridge more important.