Ald. Deborah Graham failed to win Tuesday the 50.1 percent of the vote she needed to avoid an April 7 runoff.
Graham, who received 40 percent (4,045) of the vote according to unofficial results compiled by the Chicago Board of Election Commissioners, will face second place vote-getter Chris Taliaferro, who won  22 percent (2,275).

It looked like Graham might avoid the run-off early in the evening, when at one point she had close to 49 percent of the tallied vote.
"I think we worked really hard in a crowded field of candidates," said Graham, a former state lawmaker who was appointed to the 29th Ward seat in 2010 by then-Mayor Richard Daley.

That field had as many as 12 candidates before some withdrew or were removed from the ballot. In all, voters had eight candidates to choose from in Tuesday's election.
Throughout the campaign, Graham was often the focus of strong criticism from other candidates, including Taliaferro.
Several blasted Graham's policies over her five years in the City Council, calling her a "rubber stamp" for Mayor Rahm Emanuel, who also faces an April runoff.
They questioned how much she had done to create jobs and business opportunities for West Side residents.
But, on election day, those criticisms appeared to wane as some voters used the ballot to reassure their commitment to Graham.
Still, she didn't come close to repeating her 2011 feat of winning the February election outright; she received 52 percent of the vote four years ago in an equally crowded eight-candidate field.

"I am very proud, I am very honored to see that she came victorious in this challenge," longtime Austin resident Karl Henry said at Graham's election night gathering.

Henry said he is looking forward to the economic developments Graham has planned for the ward, including improvements to infrastructure, a reduction in unemployment and allowing the ward's young people to thrive with the prospects of a better financial future.
Meanwhile, applause and cheers fillied Taliaferro's campaign headquarters as results pointed to a run-off election with Graham.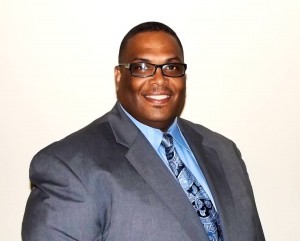 "Right now I'm still letting it sink in," the Chicago Police sergeant said.
"I'm overwhelmed with gratitude, and I'm very thankful for every single person in the area," Taliaferro said. "And then not only that, I'm very thankful for every single voter that sees our ward going into a new direction."
After his speech to a room of roughly 30 supporters, Taliaferro said now is the time to soak in this small victory as he resumes six more weeks of campaigning. 
"Right now, I'm going to relax tonight, and we will probably sit down with our committee tomorrow and come up with an effective plan," he said.
Other candidates in the race for alderman of the 29th Ward made it clear who they'd be supporting.
"I've already spoken to Chris Taliaferro and congratulated him," Stephen Robinson said Tuesday night.
Robinson said he sees better days for the people of Austin. Now is the time to bridge the gap and work together as a community to make things better, he said.
"Austin going forward, there is a moment of calm where we can all sit back and say, 'Where do we go now … and make it better for all the citizens within Austin,'" said Robinson, who finished last with 3 percent (335) of the vote.

Zerlina Smith, who received nearly 5 percent of vote (474), said her vote will go to Ald. Graham.
Smith added her quest to win elected office isn't over: "We just have to tighten up before the next race because I will be running."
Lawrence Andolino, who came in third with about 15 percent (1,499) of the vote, said it was "close but no cigar."
The lawyer said he'll support Taliaferro during the runoff. Andolino added he made great friendships during his campaign run, and he's proud of his opponents for what they've done.
"We all gave it a shot," Andolino said. "They're all great candidates, and we did our civic duty."
Throughout the night, supporters and campaign volunteers lined up outside of Graham's office in the 6100 at block of West North Avenue to report their precinct vote totals. When it became clear a run-off was inevitable, Graham addressed the dozens of supporters who had gathered.

"We've got some work to do," the alderman said. "We got a message we need to communicate clearly to the ward, and we've got a lot more footwork to do … We're just going to slug it on out for the duration of the process."
Reporter Cara Ball contributed to this story.