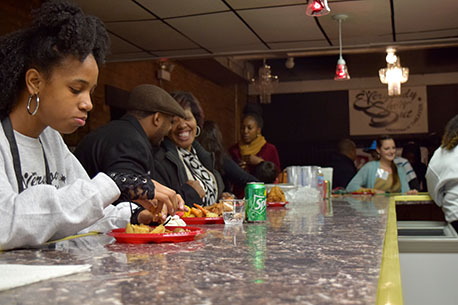 The Austin Chamber of Commerce held its annual business after-hours party earlier this week at Everybody Show Out, 5401 W. Madison.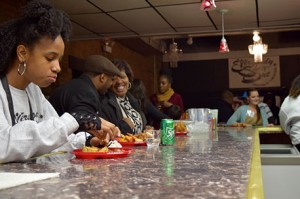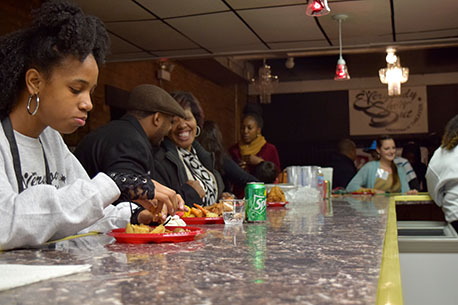 Some members of the over 150 businesses that belong to the chamber attended the Dec. 16 dinner and listened to spoken-word entertainment provided by Everybody Show Out. The "boutique" style performance group that uses poetry, hip-hop, theater and comedy to engage members of the community in self expression and artistic creativity.
 The chamber's executive director, Amara Enyia, who recently decided to withdraw from the 2015 mayoral race, said her holiday wish for the community's businesses is to "go into the new year thriving."
Special guest speakers included Ald. Deborah Graham (29th), state Sen. Don Harmon (both pictured below) and state Rep. Camille Lilly.