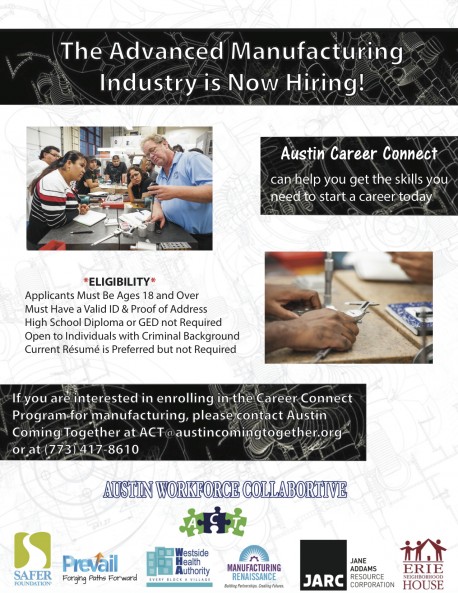 The Austin Workforce Collaborative will hold an open house Monday, Sept. 15 from 5 to 9 p.m.
This event, held at the Austin Manufacturing Training Center at 231 N. Pine St., will include an introduction to manufacturing and the training sites available to suit the different needs of each individual, a tour of the center's shop/classroom, and onsite registration/TABE testing.
Anyone interested in acquiring the skills needed to start a career in advanced manufacturing should attend this free event, which is being sponsored by Manufacturing Renaissance, Jane Addams Resource Corp., Erie Neighborhood House, the Safer Foundation, Westside Health Authority and Prevail.
Here are the eligibility requirements for applicants:
Must be at least 18 years old
Have a valid ID and proof of address
High school diploma or GED not required
Open to individuals with a criminal background
Current résumé is preferred but not required.