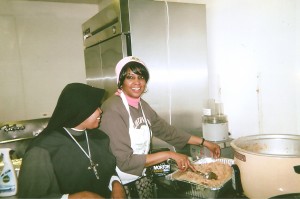 The Lambda Alpha Omega chapter of the Alpha Kappa Alpha Sorority Inc. honored the Rev. Martin Luther King Jr. by spending Jan. 20 volunteering in Austin.
Twenty-eight members of the Divine 9 (Ebony Chapter-TLOD) and three community members cleaned, cooked, served, washed dishes and made sandwiches for about 200 men, women and children who visited the Fraternite Notre Dame Soup Kitchen, 502 N. Central Ave.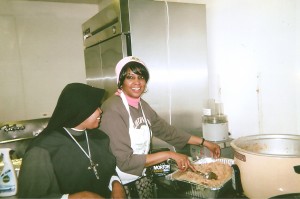 The volunteers also distributed an economic security resource guide containing information about tax assistance, services for job seekers, interviewing classes and financial literacy.
Sorority members have been volunteering on the King holiday since January 2003 as part of their "Day On."
The Lambda Alpha Omega chapter of Alpha Kappa Alpha Sorority Inc. and the AKA-Lade Foundation realizes the dream of Dr. Martin Luther King Jr. on this day – and every day – and his legacy will continue as we render "Service to All Mankind."