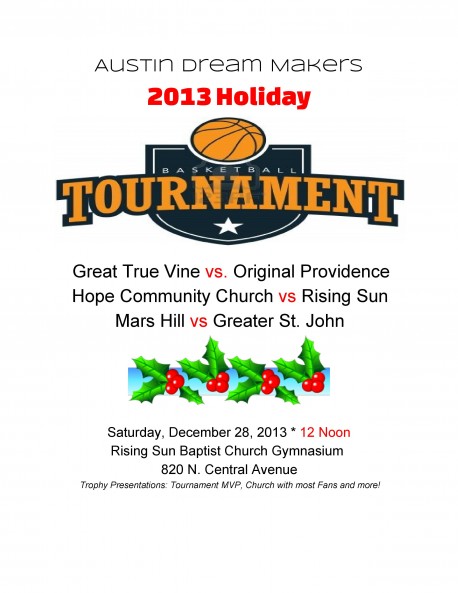 The Austin Dream Makers youth mentoring program, a collaboration of Austin churches that provides support and positive role models to local youth, will host a single-elimination basketball tournament noon Saturday, Dec. 28 at Rising Sun Baptist Church, 820 N. Central Ave.
Mentors, mentees and community members representing the following Austin churches will be participating: Greater St. John Bible Church, Great True Vine M.B. Church, Original Providence Baptist Church, Rising Sun Baptist Church, Hope Community Church and Mars Hill Baptist Church.
Austin-area youth between the ages of 11 and 18 can sign up for the free, year- long mentoring program at the tournament. They will be assigned to a mentor from the church closest to them.
The tournament is open to the public, and admission is $2.00.