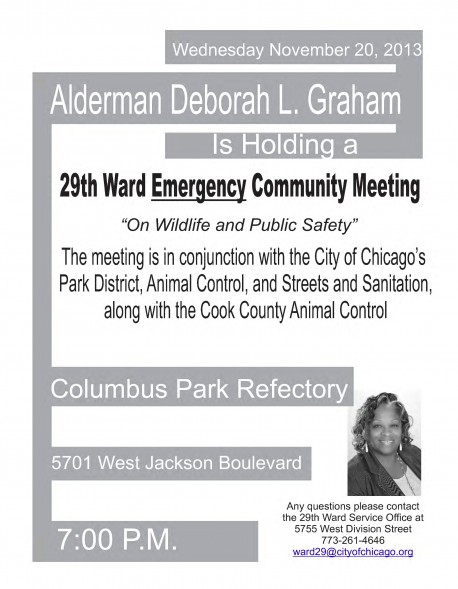 Officials will discuss wildlife safety at Columbus Park just weeks after a 3-year-old West Side boy may have been bitten by a coyote near Columbus Park, according to several media reports.
The boy was not seriously injured, but the incident has raised concerns about how the public should be interacting with wildlife and the prevalence of animals like coyotes in the heart of the city.
County officials told the Chicago Tribune they're not sure what bit the boy, who approached the animal to offer some candy, but they've captured and euthanized four coyotes — all of which tested negative for rabies — near Columbus Park since late October when the incident occurred.
The boy was treated and is reportedly doing fine.
The meeting will be held at 7 p.m. Nov. 20 at Columbus Park Refectory, 5701 W. Jackson Blvd.