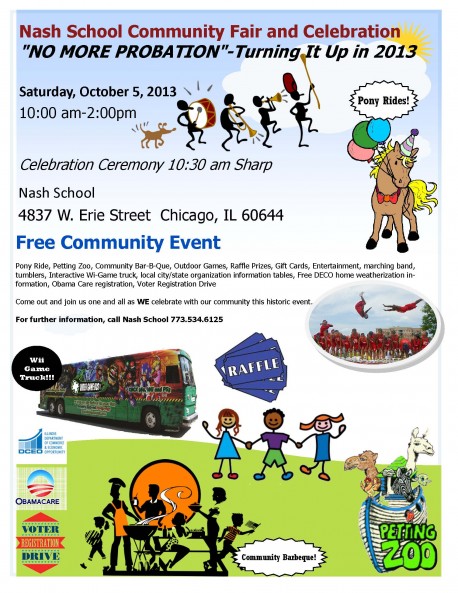 I am elated to hear the great news coming from CPS headquarters regarding my grade school alma mater. After 17 grueling and disappointing years of academic probation, the "probation tag" is being lifted off Henry H. Nash Elementary School.
It is my incumbent responsibility as a community leader to salute the impeccable visionary leadership of the principal Dr. Tresa Dunbar, as well as the tireless and diligent efforts of her staff.
Special commendations also goes to the parents, because without parents in partnership with the teachers, faculty and school system, this accomplishment would have never manifested.
Above all, may God bless the precious, resilient students of Nash who were determined to elevate their standards.
As a pastor in Austin, a past Nash alumnus and former employee, this news truly inspires me. I am so pleased to receive such positive news. This in fact is the best news I've heard from CPS all year regarding the Austin community.
I look forward to accompanying staff and students this Saturday as they celebrate this achievement.
But as we celebrate this worthy accomplishment of one school, I challenge all stakeholders of Chicago – parents, pastors, educators, Mayor Emanuel, other elected officials and business owners – to join us in renewed commitment in the fight for equity in education.
We need a world class school system for all Chicagoans, not one system for "the haves" and another for the "have not's."
In doing so, we not only prepare our children to compete in a global economy, but we also embrace the best proactive anti-violent strategy on earth, first-class educations.