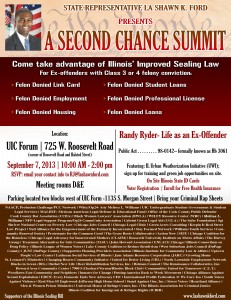 More people are eligible to erase their criminal records, under a new state law.
Learn more from 10 a.m. to 2 p.m. Saturday, Sept. 7 about how to expunge your record. Bring your criminal rap sheets.
For more information or to register, contact state Rep. La Shawn Ford at RJ@lashawnford.com.