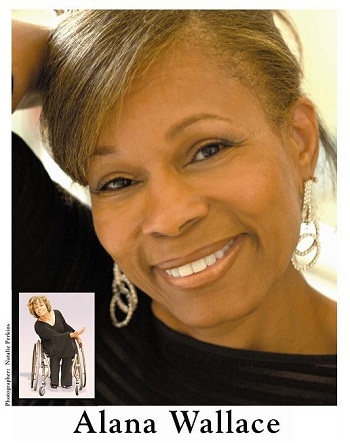 "So You Think You Can't Dance," part of the Embrace the Space  program series, will present its participatory movement workshop,  1:30 to 4 p.m. Sunday at St. Martin's Episcopal Church, 5710 W. Midway Park.
The program will feature Dance>Detour founder and Artistic Director Alana Hodges Smith (Wallace). Chicago's first physically integrated dance company, Dance>Detour's philosophy is "Everyone Can Dance," and there's quality in all types of movement, far beyond the typical perspectives and stereotypes that say a dancer must be someone of a particular age, with a certain body type, or uniform style of movement.
Smith, a disability advocate, vocalist, actor, writer and dancer, promotes the inclusion of artists with disabilities in a variety of creative genres. She was motivated to start Dance>Detour by a desire to develop and encourage artistic collaborations between artists – with and without disabilities – who could work together to explore dance movement as equals. She strives to expand the concept of what dance is and who can be involved.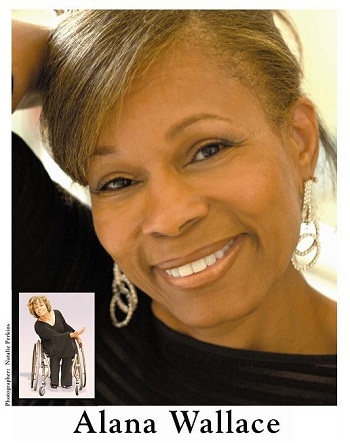 Smith, who contracted polio at the age of five, has always believed she was born to perform. She has found that her wheelchair is a beautiful accessory that affords her a unique opportunity to embrace and express dance.
Along with Michelle Obama, she received one of ten Phenomenal Woman Awards at The Black Women's Expo Gala in 2008.  She is also featured in the newly unveiled edition Of "Who's Who In Black Chicago," as an accomplished community leader.
A graduate of Columbia College Chicago with a BFA in theater and music, Smith founded Dance>Detour in 1995 and has served as artistic director. She received the 2007 "Outstanding Leadership for an Accessible Society" award from Community Service Options, Inc. and was named one of the "100 Women Making a Difference" in Today's Chicago Woman magazine in 1997. In 1998, she was featured in the Emmy Award-Winning PBS television documentary Dance From the Heart hosted by Ben Vereen.
Proudly, Smith was crowned Ms. Wheelchair Illinois 2007 and continued on to be crowned Ms. Wheelchair America 2008 – the first African American woman to hold title in the 35-year history of the pageant.
In this workshop, Smith will introduce movement possibilities to be shared and enjoyed by folks of all ages, with varying degrees of physical abilities. Her varied repertoire embraces many forms of dance – from classical, to jazz, to modern, to African – that appeal to audiences of all ages and backgrounds.  The community is invited to come explore dance at this participatory workshop, and get ready to move!
The Embrace the Space series is sponsored by Bodies of Work, a network for Disability Art and Culture at the University of Illinois at Chicago, and St.Martin's Episcopal Church with funding from The Chicago Community Trust.
Everyone is welcome and admission is free, but reservations are recommended. Snacks and refreshments will be served. Programs are wheelchair accessible, audio described and American Sign Language interpreted.
To RSVP, or request information or disability accommodations, please email tpacio1@uiv.edu or call 312 996-1967.