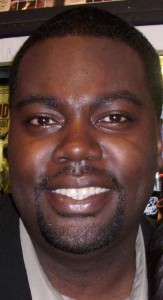 "What has happened up to this point doesn't matter," I told a group of men at an in-patient psychiatric hospital while leading a psycho-educational group therapy session.
"I know it's hard to understand, but only what happens after this point ultimately influences the direction of your own individual path."
We come to the time again where people reflect on the past year. They begin to replay outcomes from old decisions. They wrestle with the proverbial "what if," "should've" and "could've." They make resolutions for the New Year sometimes predicated on what they did or didn't do in the previous year.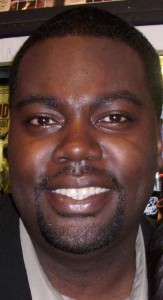 But no matter how hard we try, we cannot go back into the past and change what has happened.
Even if those mistakes have led us into adverse situations like a mountain of debt; led us to be further away from loved ones; put us behind bars; caused us to lose a job or home.
We have to remember to keep looking forward while learning from our mistakes.
I think that guilt and shame are the hardest things to overcome. I believe that people and God forgive us quicker than we forgive ourselves. I also believe that guilt and shame help us to create more of the same problems because we are unable to see past the moment.
I tried to tell those men that not having an education is no excuse for not pursuing one now. I told them that regardless of your past criminal history, you can still get a trade. I explained that the neighborhood or the conditions that you were brought up in only has as much impact on where you go as you allow.
You are not the only one with a flawed past.
My journey was filled with a lot of mistakes and things that I wasn't proud of. I wasted so many years feeling ashamed and guilty.
"What if I had made the decision to stay in high school?" "What if I would have made better grades in undergrad?" "What if I had not gotten kicked out of U of I?"
There came a point when I had to stop with the excuses.
You will eventually have to stop blaming Momma, Daddy, Grandma, Granddad, wife, husband or neighborhood.  You will either dig deep to change, or allow other people to change right in front of you and use you as an example of what not to do.
You don't have to keep with the generational traditions of your family. You don't have to keep going to jail, gang-banging, being single and having more children than you can afford to take care of.
But then that's the easy part.
The hard part is being able to stand alone in contradiction to what you may have been exposed to. Are you willing to be the outcast? Can you turn off the voices of peer pressure that echo reminders of how much fun you had while you were making mistakes? Can you deal with the ridicule of not following the neighborhood norm?
Chicago is so much bigger than Austin. The world is so much bigger than Chicago.
Give yourself a chance to experience it.
You have everything to do with where your life is. Make a New Year's resolution to just be a better you.
Happy New Year