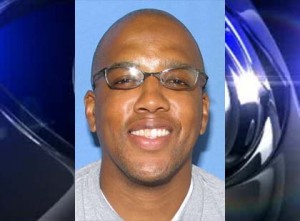 The Austin convenience store where an off-duty police officer was shot to death Thursday night reopened this morning as detectives continued to look for two robbers responsible for the killing.
Clifton Lewis, an eight-year veteran of the Chicago Police Department was killed in his first week working security at M & M Quick Foods, 1201 N. Austin Blvd.
Lewis was assigned to the Austin District Tactical Unit and lived in the community. He had proposed to his longtime girlfriend on Christmas.
Activists, clergymen and community leaders gathered in the convenience store's parking lot Saturday to urge local residents to refrain from shooting off fireworks and guns to celebrate the new year.
Austin Community Safety Network "wishes to compel the community to participate in a collective silence" in honor of Lewis.
Just hours after his death, the Rev. Ira Acree, pastor of Greater St. John Bible Church, told CBS News, "This person is a well-respected officer. I had police officers who go to my church call me right away, very traumatized."
"This is a good man. This is a person who serves and protects. He lost his life tonight trying to serve and protect our community. It is so sad."
Others praised Lewis at a press conference held Friday at the 15th District headquarters, where the officer was based.
Chicago Police Department Supt. Garry McCarthy said both of the offenders were armed, one with a pistol and the other a weapon that appeared on video to be a TEC-9. He also said Lewis, who was standing behind the counter, drew his own weapon and was "subsequently shot."
"The officer didn't stand a chance in this case. He did everything he could," the Chicago Tribune quoted McCarthy as saying. "Both offenders were wearing masks when they entered the location. One of the two offenders immediately turned and started firing at Officer Lewis. And Officer Lewis engaged that individual … and was subsequently murdered."
A $10,000 reward for information leading to arrests and convictions is being offered by the Chicago Police Memorial Foundation. A tip line has been set up at (888) 976-7468.
To read more about the crime, click here.
To read more about the 41-year-old Lewis, click here and here.